Graduate Counseling Program Welcomes New Director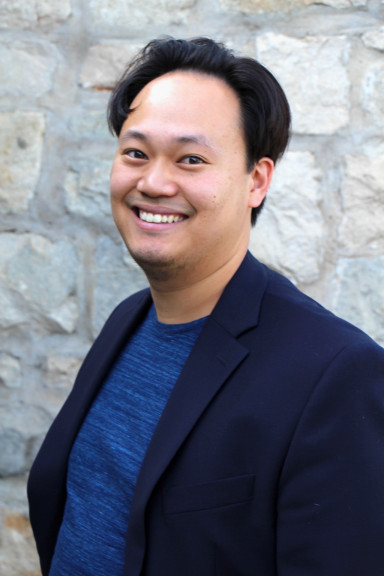 FOR RELEASE: Thursday, May 20, 2021
Huntington University is pleased to welcome Elijah Lee, PhD, LPC/LCPC (MO/KS), NCC, as the program director and assistant professor for HU's clinical mental health counseling program, effective July 1, 2021.
Lee is a licensed professional counselor and counselor educator who "seeks to advance the Kingdom of God through equipping shepherds in the field of counseling." As well as receiving clinical training from MidAmerica Nazarene University (Master of Arts degree in counseling, spiritual formation) and Regent University (PhD in counselor education and supervision), Lee is an ordained minister with the River Fellowship and counsels out of his private practice, Hope Healing LLC.
"There is great excitement in joining Huntington University in the role of program director of the counseling [program] as well as a deep sense of honor," said Lee. "I join Huntington University with an anticipation of God's faithfulness in all of our lives and the hope of many shepherds being released into the field."
Founding director of HU's clinical mental health counseling program, Jerry Davis, PhD, is excited about the new director, saying that he is "outstanding in the counseling field. [He has] excellent teaching and clinical experience. [He] teaches and practices from a broad theoretical approach, which means our students will continue to be taught a variety of empirically validated treatments with a strong emphasis on the therapeutic relationship, the key contributor to positive client outcomes."
Lee's passion for training counselors is clear when he discusses his own reasoning for pursing this career path.
"Henri Nouwen writes about the 'wounded healer' as an archetype of the counselor. A dynamic that exists within the nature of a counselor is that our own wounds often produce the empathy to sit with the pain of humanity, to facilitate healing. This truth may be echoed in those seeking to become counselors, and it is part of my story as well. In the field of counseling, I have found both the poison and antidote of humankind's 'sickness': authentic relationship. My pursuit of counseling involves both looking for this cure and the hopes of offering it to a world seeking it out."
To learn more about Huntington University's clinical mental health counseling program, visit huntington.edu/Counseling.