Guest Director Brings All My Sons to HU's Stage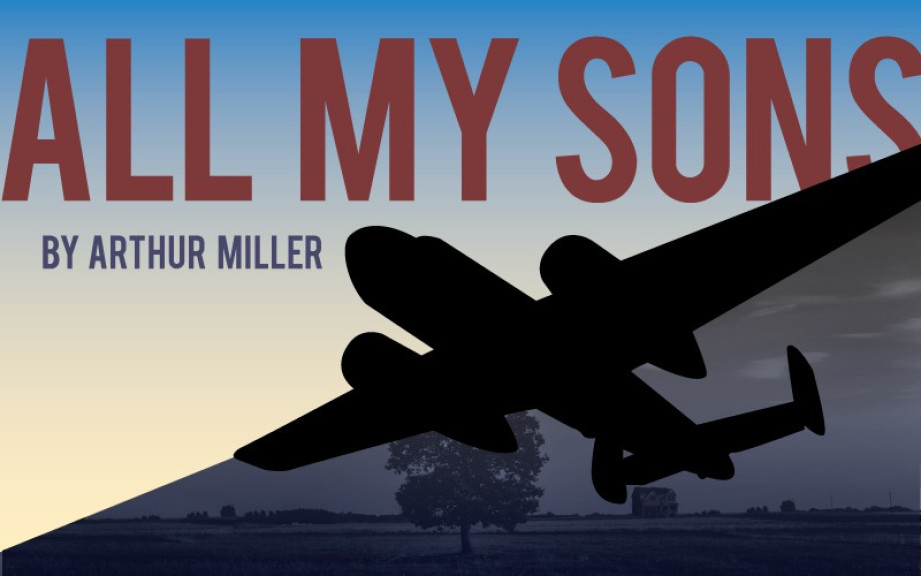 FOR RELEASE: Wednesday, November 1, 2017
Guest director Adam Sahli and the Huntington University Theatre Company will bring Arthur Miller's All My Sons to the Studio Theater of the Merillat Centre for the Arts. The play will run on November 9, 10, 16 and 17. Performances begin at 7:30 p.m. with additional 2 p.m. matinee performances on November 11 and 18.
In the play, All My Sons, the seemingly content Keller family unravels as they grapple with suspicions and accusations tainting the father's business. Son is pitted against father and past sins threaten to destroy the tight knit family. Written by one of the most renowned 20th century playwrights, this serious drama has rightfully claimed its place among the classic American dramatic repertoire. It is a compelling cautionary tale, warning of the dire consequences for avoiding moral responsibility. Please be advised that this play contains adult content, mature themes and is not suitable for children.
"This is the first time in many years that we have presented a Miller play at HU. The Crucible was performed several decades ago in the mid-1990s. So, it was time to bring back another masterpiece by this renowned American playwright," stated Jay Duffer, Associate Professor of Theater Arts. "Audiences will find All My Sons to have universal appeal beyond just the historic time period when it first appeared on Broadway in 1947-48, following WWII. Its themes are relevant and timeless. Its characters are vividly drawn and rich in their humanity."
Sahli, who will make his directorial debut at Huntington University, is a freelance director and actor previously based out of Minnesota. He received a Bachelor of Arts in Musical Theatre from Northern State University, and a Master of Fine Arts in Theatre Direction from Minnesota State University, Mankato. He is an Associate Member of the Stage Directors and Choreographers Society. Sahli has worked teaching high school theatre, and served as an Adjunct Professor of Acting and Directing at Minnesota State University. Professionally he has worked with GREAT Theatre in Minnesota, Berkeley Repertory Theatre (including working with Anna Deavere Smith and John Leguizamo) in Berkeley California and The Guthrie Theatre (working with Peter Rothstein) in Minneapolis, Minnesota. Sahli's wife Angela is the new Costume Designer for the Fort Wayne Civic Theatre.
This play also boasts an all-student cast consisting of Theatre Performance majors and Theater minors. It also features theatre students lending their talents in the area of design including sets, sound, costumes and props.
Tickets are $13 for general admission, $11 for students and seniors, $6 for children 13 and younger, $5 for HU students and $10 for HU faculty/staff. For tickets, call the Merillat Centre for the Arts Box Office at (260) 359-4261 from 1-4 p.m., Monday through Friday. Patrons may also go online to purchase tickets at www.huntington.edu/BoxOffice. Tickets also will be sold at the door before each performance.
Huntington University's Theatre Company will present six productions for the 2017-2018 season including plays, student showcases and musical performances.