Heller selected to participate in NEH Summer Institute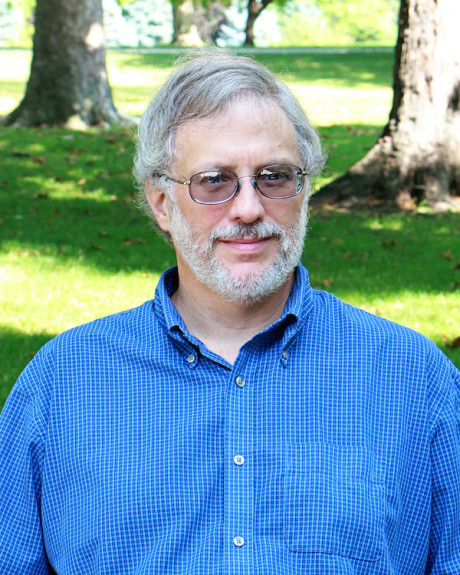 FOR RELEASE: Friday, April 22, 2016
Dr. Jack Heller, associate professor of English, was selected to participate in the National Endowment for the Humanities Summer Institute, entitled Ernest J. Gaines and the Southern Experience. The institute will be held May 30 to June 24 at the Ernest J. Gaines Center at the University of Louisiana at Lafayette in Lafayette, La.
Heller will spend a month studying and collaborating with scholars on the works of the major African American novelist and short story writer, Ernest Gaines. A few of the author's works include A Lesson Before Dying, A Gathering of Old Men and In My Father's House. Gaines is widely read for his portrayal of the struggles and triumphs of the African American in the Southern landscape, while focusing on community, responsibility and identity as integral concepts.
"I have often had the experience of students telling me that A Lesson Before Dying is the best novel they have ever been assigned to read," Heller said. "In my own life, I would credit my reading of that novel with preparing me to think about volunteering in prisons."
The Institute will bring together distinguished scholars and 25 participants to study Gaines and his place in American literature. It will include lectures, group discussions, film screenings and the opportunity for participants to work hands-on with the Center's resources. The Center houses the author's manuscripts, correspondence, reviews of his works, speeches, interviews and other items related to his life and writing.
Participants will explore general influences on Gaines, African American literary contemporaries and predecessors and Louisiana contemporaries or predecessors. By studying the work of Ernest J. Gaines in the wider realm of Southern and American literature, scholars and participants will engage in broad discussions regarding canon formation, artistic freedom versus social responsibility, the creation of race and nation and the effects on regional affiliation on identity.
"Institute participants are expected to be engage in original research, and I have two projects I want to work on," Heller said. "One is a literary analysis of how Gaines uses the present tense in his novels, especially A Lesson. The way he uses the present tense suggests the life of his characters after the conclusion of the novel, and I am interested in exploring what we can know of their afterlife. I also want to compare and contrast the uses made by the National Endowment for the Arts of A Lesson and of Harper Lee's novel, To Kill a Mockingbird, to address social problems. I am interested in learning more about the role of literature in effecting actual social change."
The program also will include weekly field trips to sites that are relevant to Gaines' work and other featured authors. It will conclude with a trip to Pointe Coupée Parish, La., where Gaines lives, to view and experience the area that inspired his novels. The institute will come to an end with presentations given by the 25 participants.
"With my selection to participate in the institute comes a stipend of $3,300 to use for travel and research," Heller said. "This is a tremendous opportunity to spend significant time on one of my favorite authors."
Heller received his Ph.D. in English from Louisiana State University in August 1997. His primary research interests include Renaissance drama, Shakespeare, other 16th and 17th century literature, religious studies and African American literature. He has presented conference papers on these subjects at various regional and national conferences. In October 2013, he began Shakespeare at Pendleton, a program for inmates at Indiana's Pendleton Correctional Facility to study and participate in performing Shakespeare's works. Heller has one published book and also has written articles for a Bible dictionary, online magazine articles, and book reviews for various journals.
For more information about the institute, go to https://ernestgaines.ucs.louisiana.edu/summerscholar/.