HU Arizona Enrollment Numbers Increase Substantially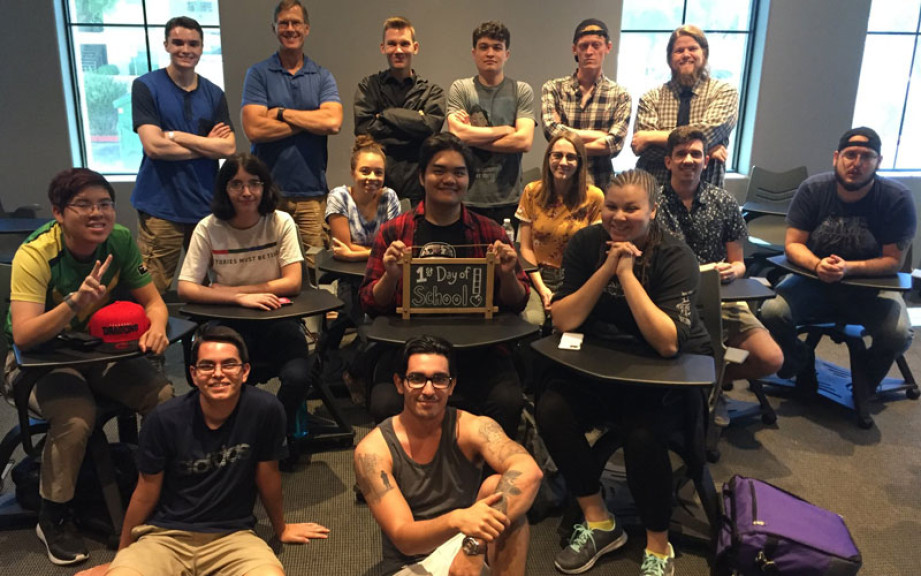 FOR RELEASE: Friday, September 14, 2018
Huntington University Arizona is excited to announce that enrollment has effectively doubled in the number of degree-seeking digital media students.
"This growth has brought so much energy to our location. We are attracting talent from around the state and retaining local talent which was exactly the vision of the City of Peoria when they partnered with us three years ago," said Jeff Berggren, Director of Arizona Operations. "It is so cool to see that vision come to fruition in such a meaningful way."
In the fall of 2017, Huntington University Arizona had a headcount of 87 students; this fall, that number has increased to 96. But that's not the only impressive news coming out of HU Arizona, the Arizona location went from 45 post-high school, degree seeking students last fall up to 83 of these students this fall.
And where are all these new students coming from? The P83 District's own backyard. Over 25 of the new students this fall hail from the West Valley, with 13 calling the City of Peoria their hometown. The remainder are traveling to Peoria from places in state like the Gilbert, Tucson and Yuma as well as neighboring states like California.
"The quality of the work of our students has always been high as evidenced by our 16 Rocky Mountain EMMY Student Award nominations over the past two years and our second-place finish nationally in the BEA media arts competition this spring. But now we have twice as many of those students in our university community including many from Peoria," said Berggren.