HU Arizona Hires Broadcast Faculty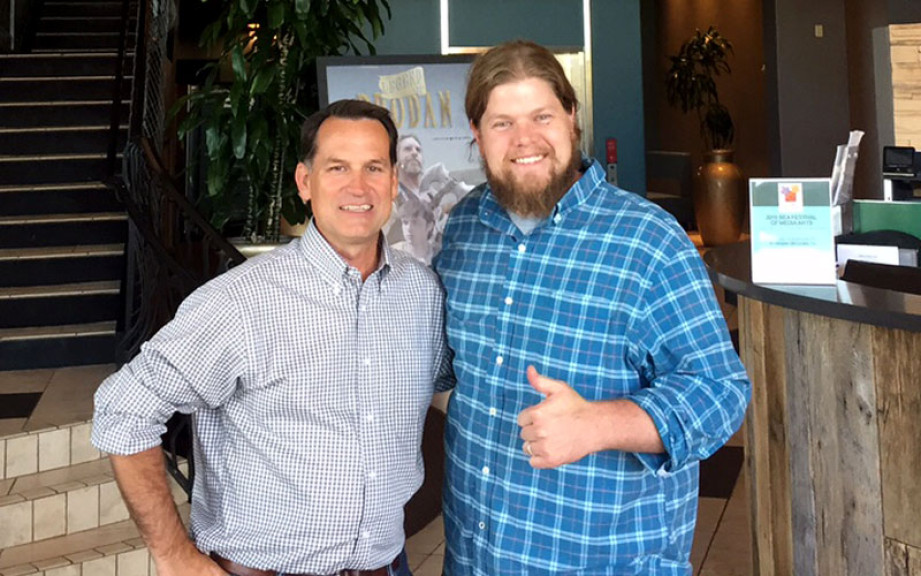 FOR RELEASE: Monday, June 4, 2018
Huntington University Arizona is pleased to announce the hiring of Sean Gates as an instructor of Broadcast.
"Bringing Sean in as part of the Huntington University Arizona team is supremely exciting for me," said Jeff Berggren, director of Arizona operations. "Broadcast media is such a strong part of the CTE Media program in Arizona high schools and now HU has an EMMY and Murrow Award winning faculty member for those students to learn from after they graduate from high school."
Gate's first steps in higher education started in 1989 when he graduated from West Virginia University with a bachelor's degree in journalism. Throughout his career, he has worked as the chief photojournalist at multiple stations, most recently at CBS5 and 3TV in Phoenix Arizona where he led their combined photojournalist teams. He also worked at KXLY ABC 4 in Spokane Washington prior to coming to Arizona in 2007. He has worked as a photojournalist and editor for PBS's Nightly Business Report, as well as working for the Republican National Committee in which he covered George W. Bush on the campaign trail. Included in his impressive list of achievements, Gates won the Regional Edward R. Murrow Award in 2016 as well as the Rocky Mountain Regional Emmy in 2007, 2013, and 2014.
"As Director of Broadcast Media for Huntington University Arizona," said Gates, "my goal will be to immerse students in broadcasting techniques that will help guide them through the constantly evolving world of journalism and multimedia production. With almost 30 years of broadcasting experience as a foundation, I am looking forward to creating opportunities for Huntington University Arizona students that will allow them to thrive and find their calling in the communication industry."
Gates will be working closely with students to pass on the knowledge that he has acquired through years of hard work. It will be extremely beneficial for students to work withGates because he has so many years of professional experience. They will be learning what it's actually like to be in the real world from someone who has extensive knowledge on the subject.
Huntington University Arizona opened its doors in 2016, welcoming students seeking a degree in digital media arts. The facility, a 30,000 square-foot building, houses bachelor's degree programs in animation, film production, broadcast media and graphic design. The facility features film and TV studios, high-end computer classroom/labs, private editing suites, a state-of-the-art TV control room, Foley pit, a host of EFP and cinema cameras, and lighting gear for student production work.