HU Arizona Partners with Peoria Film Festival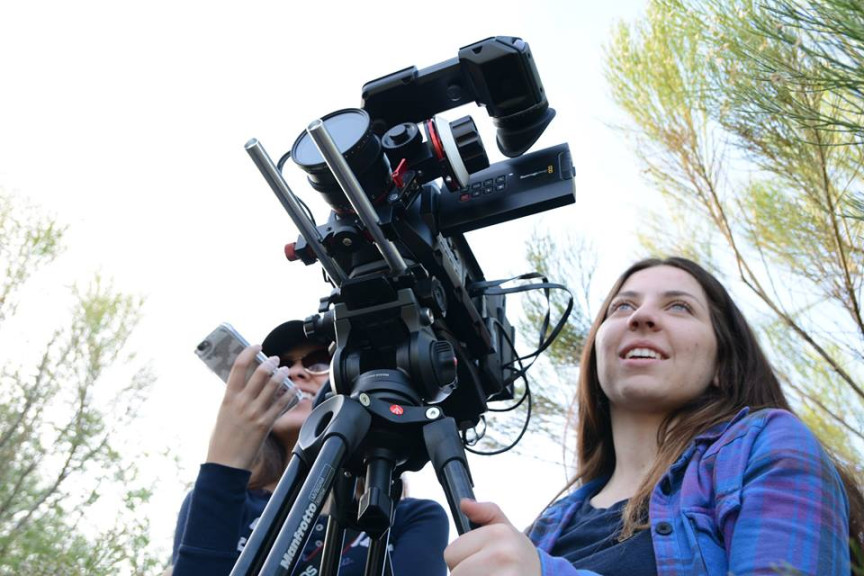 FOR RELEASE: Wednesday, November 27, 2019
For the second year in a row, Huntington University Arizona was pleased to partner with and sponsor the Peoria Film Fest. The Peoria Film Fest is the work of nonprofit arts organizations the Phoenix Film Festival and the Phoenix Film Foundation.
In addition to HU Arizona's partnership with the Festival, the University also hosted an interactive workshop and provided tours of their facilities to the community.
Additionally, four short films from HU Arizona students and faculty were screened at the Festival:
"Be There" - Directed by Stephen Davis, senior, and filmed by Lisette Perez, senior
"Kim" - Directed by Chloe Caufield, junior • "The Legend of Brodan" - Directed by Dabney Jackson, senior
"Rough Day, Jan" - Directed by Phil Wilson, Arizona Digital Media Arts program director "Rough Day, Jan," a faculty-student collaboration project, was awarded "Best Short" at the Festival.
Huntington University Arizona opened its doors in 2016, welcoming students seeking a degree in digital media arts. The facility, a 30,000 square-foot building, houses bachelor's degree programs in animation, film production, broadcast media and graphic design. The facility features film and TV studios, high-end computer classroom/labs, private editing suites, a state-of-the-art TV control room, Foley pit, a host of EFP and cinema cameras, and lighting gear for student production work.