HU Arizona Students Nominated for Rocky Mountain Emmy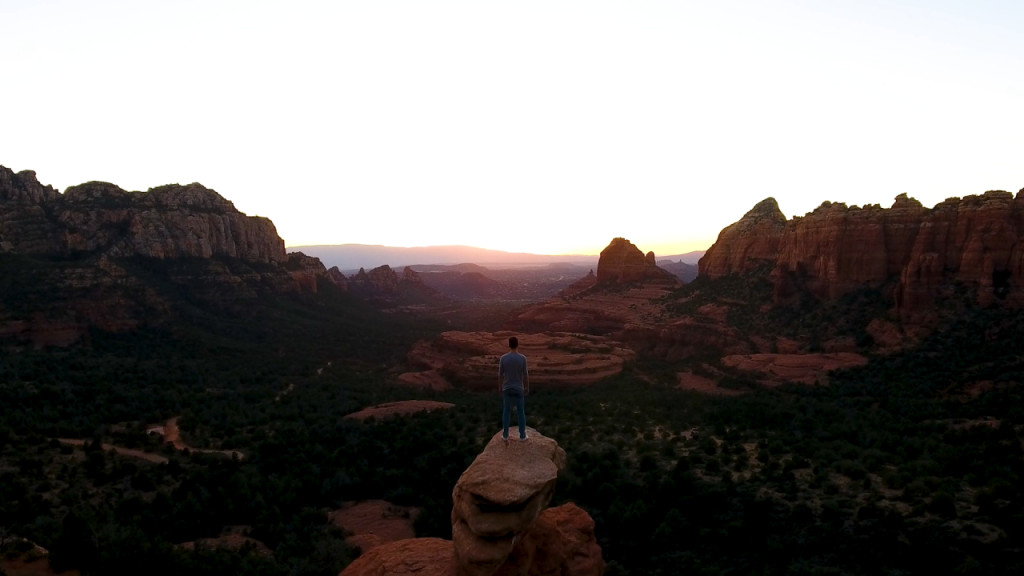 FOR RELEASE: Monday, August 27, 2018
Huntington University Arizona has received eight Rocky Mountain Emmy Award Nominations. The awards ceremony will take place on Saturday, September 22, at 3 p.m. in Phoenix, Arizona.
"The students at Huntington University Arizonahave set a high bar of excellence for themselves and eight nominations just confirms the hard work, dedication and creative energy poured into their projects throughout the year," said Sean Gates, Instructor of Broadcast Media at Huntington University Arizona.
Four students were nominated for Student Production Awards:
Matthew Torres-Gomez, Glendale native and film and broadcast major; nominated for his music video Separate Ways (Worlds Apart) by Journey, and for his Editing Compilation and Writing Compilation
Chloe Caufield, Surprise native and film major; nominated for her music video Have Your Way
Josiah Hunt, Tucson native and film major; nominated for College Craft Director with his pieces Eden's Moon / Poetic Mood / Couch Heist, and he received a nomination for College Craft Photographer with his pieces Elsewhere / Eden's Moon
Lisette Perez, Avondale native and film major; nominated for College Craft Photographer for her pieces For What it's Worth / Escape Claws. Jacob Moncayo, Peoria native and film major; was a co-shooter, but was unlisted in the nominations.
One student was nominated in the prestigious Rocky Mountain Emmy Awards for professional broadcasters:
Joe Stone, Glendale native and film major; nominated for Heart of Peoria - Knitted Knockers
"Having Joe Stone nominated in a professional category for a Regional Emmy shows that our students are capable of professional-grade work even as they are still refining their skills in the classroom," said Gates, who is also nominated this year in the Weather Program Special category along with the team at CBS5 and 3TV for their monsoon program.
The Rocky Mountain Emmy Awards are focused on recognizing outstanding work in television, with a goal to acknowledge professionals in all roles in the television industry. They are a Chapter region that focus on the areas of Arizona, New Mexico, Utah, and El Centro, California.
Huntington University Arizona opened its doors in 2016, welcoming students seeking a degree in digital media arts. The facility, a 30,000 square-foot building, houses bachelor's degree programs in animation, film production, broadcast media and graphic design. The facility features film and TV studios, high-end computer classroom/labs, private editing suites, a state-of-the-art TV control room, Foley pit, a host of EFP and cinema cameras, and lighting gear for student production work.