HU Celebrates 118th Commencement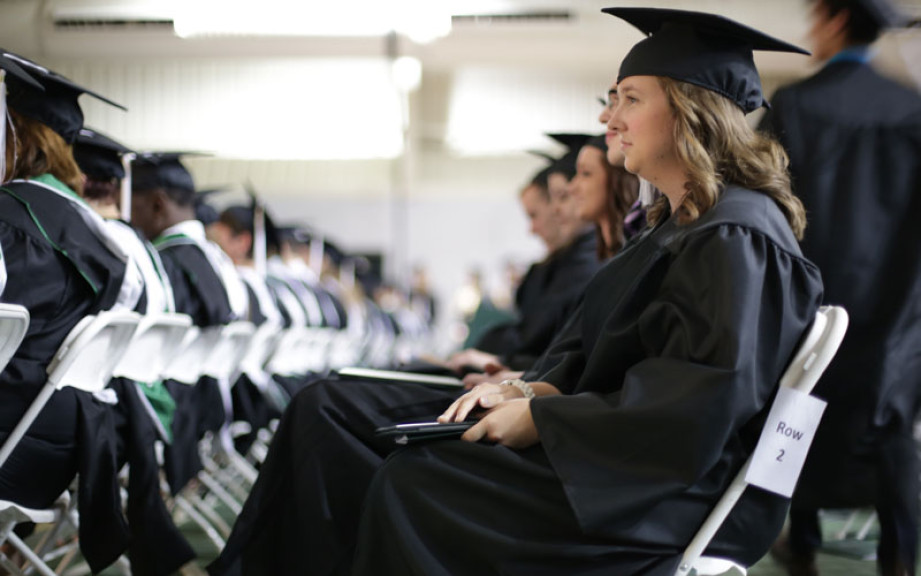 FOR RELEASE: Monday, May 16, 2016
On Saturday May 14, Huntington University honored 247 graduates during its 118th Commencement ceremonies.

Huntington University awarded 25 Master of Arts degrees, six Master of Education degrees, 61 Bachelor of Arts degrees, four Bachelor of Music degrees, 116 Bachelor of Science degrees, 18 Bachelor of Science in Nursing degrees, 10 Bachelor of Social Work degrees, seven Associate of Science degrees.
"We joyfully celebrate graduation because it is the culmination of so much investment by both students and faculty and staff. Students have worked hard for several years and their achievement will provide dividends for decades to come, as they build on the foundation they have laid at Huntington University. Faculty and staff have mentored and supported these graduates and helped them attain their dreams," stated Michael Wanous, vice president for academic affairs and dean of the faculty.
The Commencement speaker was Dr. Larry Mercer, vice chairman of the board at LeTourneau University in Longview, Texas and he challenged students with his message "Be the Light."
Watch Commencement 2016 and check out social media from the day's events!