HU Film to Be Shown at 3 Rivers Film Festival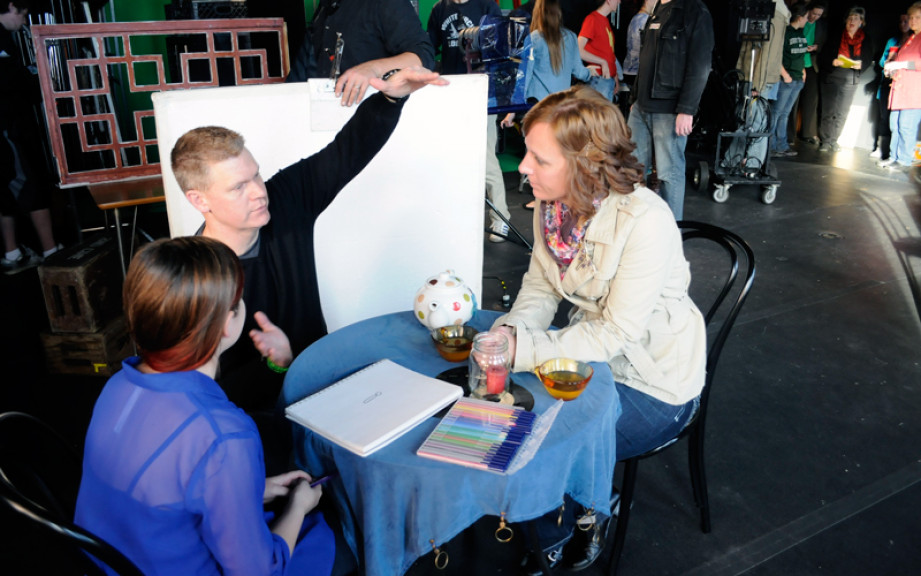 FOR RELEASE: Friday, July 10, 2015
"The Gift of Hope," a film collaboration by Huntington University professors and students, has been selected to be shown in the 3 Rivers Film Festival.
The film was entered into the drama category by Dr. Lance Clark, professor of digital media arts film & communications. It was one of 15 films selected to be shown in a free public viewing at the Cinema Center in Fort Wayne on Wednesday, July 15, at 8:00 p.m. and again at 10:00 p.m.
"We are so proud that our department film is being honored locally among the creative class of northeastern Indiana," said Clark. "It's exciting to know that more people will get to see this film and feel the impact of the story. To be selected is a real honor since there were a lot of entries for this contest. We are so excited."
"The Gift of Hope" was filmed in Huntington from November 17 to 22, 2013. The film is a joint partnership between the digital media arts department and Youth For Christ. The main purpose of the film, which is based on a true story, was to bring awareness to the need for positive mentoring. It shows the importance of helping young people make positive choices in their faith journey.
The film was directed by Clark and produced by Dawn Ford, associate professor of professor of digital media arts. It was written by Jonathan Scales, a 2015 graduate of the Huntington University digital media arts department. Over 40 Huntington University students worked on the film in various roles.
"The Gift of Hope" has been in some national film festivals, said Clark, but this is the first regional festival where it will be shown.
The digital media arts department has arranged a van to take interested fans to the festival on July 15. The van will leave Becker Hall at 6:30 p.m. and return around 10:30 p.m. To reserve transportation, email dford@huntington.edu by Monday, July 13.
"This is an outstanding opportunity to see the best locally-made films," Ford said. "It's not only convenient, it's free."
During each of the public viewings, the audience will vote for "Best in Show," with a cash prize going to the film submitter. The event is free, with no submission fees and no entrance cost for the screenings.
The 3 Rivers Film Festival, which is an official part of Fort Wayne's Three Rivers Festival, is a combined effort between Cinema Center and PBS39 to highlight and celebrate the visual arts, specifically local amateur talent working with film and video.