HU Hosts Its 1st Piano Camp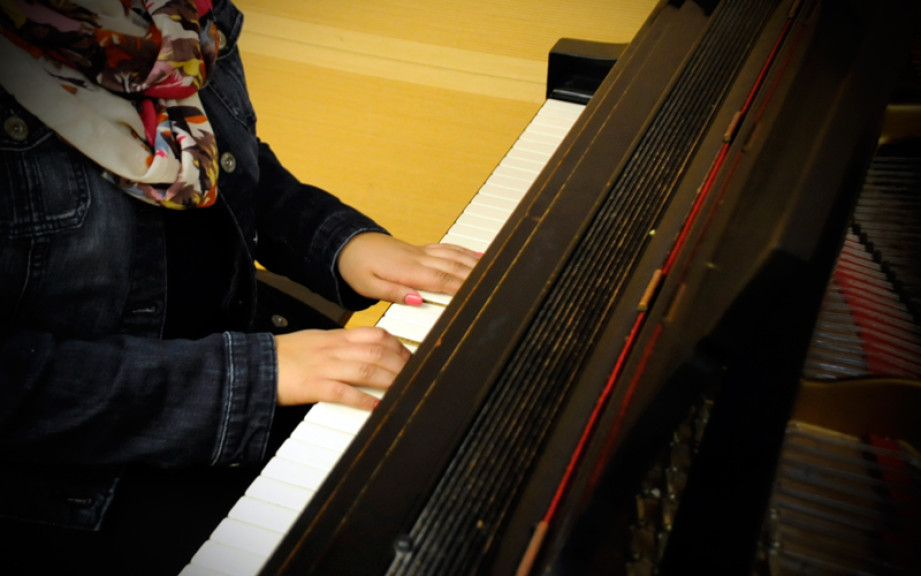 FOR RELEASE: Wednesday, June 17, 2015
Huntington University's Music Department will host its first two-day piano camp from July 17 to July 18. The camp runs from 9:00 a.m. to 12:00 p.m. and it opens to students age 7 to 18.
Students from all piano proficiency levels are welcome to attend the camp. Camp participants will stay at the camp for a total of six hours. To attend, campers must fill out a registration form and pay a $60 tuition fee. Students must bring one polished piece for the recital and one or more semi-polished song(s) for lessons.
During the camp, students will have private piano lessons from Dr. Jiyoung Jeoung, adjunct professor of music and camp director. Senior Preston Shafer will work as piano assistant to coordinate the camp. Students also will enjoy music games and ensemble playing.
At the end of the camp, students will perform on July 18 at 12:00 p.m. in Longaker Recital of the Merillat Centre for the Arts.
"I hope students will improve piano skills, and enjoy piano songs," Jeoung said. "Students will hopefully be inspired to come to Huntington University as a music major student."
To learn more, please contact Dr. Jeoung via jjeoung@huntington.edu or call the music office at (260) 359-4262.