HU Mourns Loss of Foundation Board President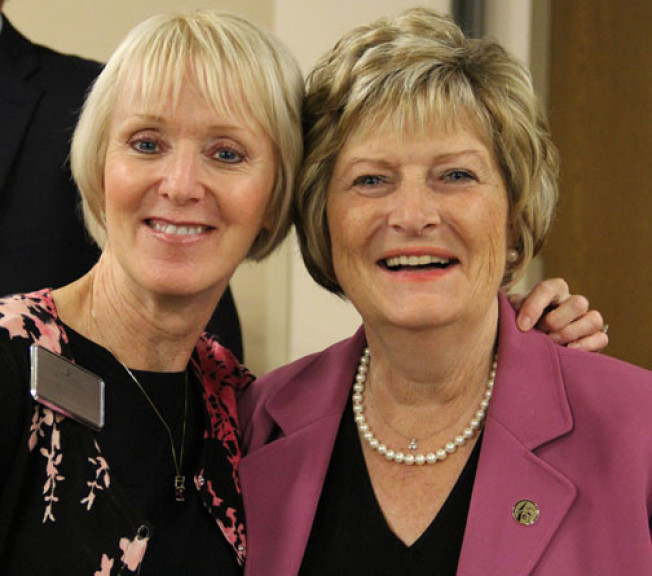 FOR RELEASE: Monday, July 3, 2017
Mrs. Holly Sale, HU Foundation President and Board of Trustees member, passed away on June 30. HU would like to remember Holly as an advocate for the University and a person of character, kindness, deep-seated faith in God.
"Holly truly exemplified the mission of Huntington University. Her leadership of the HU Foundation and in her role on the HU Board of Trustees set new records of service and participation. Holly loved students and sharing her passion for Christ and service with them," stated Dr. Sherilyn Emberton, President.
Holly served Huntington University as a member of the HU Foundation since 2007. In 2015, she was elected foundation board president and subsequently joined the University Board of Trustees. Holly and her husband, Mark, not only volunteered for Huntington University, but also gave generously of their finances. The Sales established The Mark and Holly Sale Scholarship, an annual award given to a student athlete that is enrolled in the Haupert Institute for Agricultural Studies or majoring in a healthcare related field. The Mark and Holly were also members of the Milton Wright Fellowship and Forester Legacy Society.
"Holly gave of her time and talent through leadership on the Huntington University Foundation and her and Mark's treasure to bless Huntington University students," said Pete Schownir, Huntington's Director of Gift Planning. "She understood stewardship and her legacy will continue."
The faculty, staff and students are greatly appreciative of Holly's passionate support of Huntington University and her life's commitment to Christ, scholarship and service.