HU named College of Distinction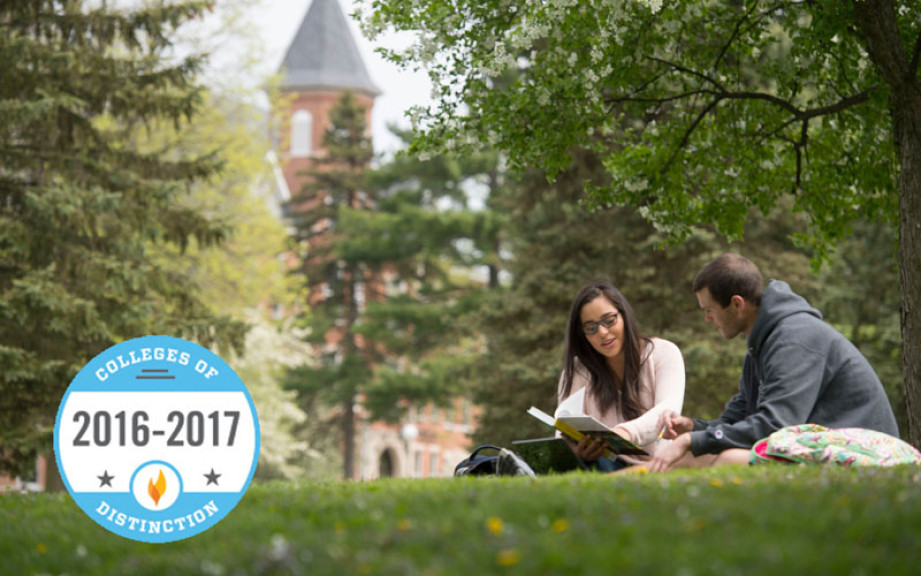 FOR RELEASE: Friday, July 22, 2016
Huntington University has been selected as one of only nine Indiana universities to be named 2016-2017 College of Distinction. Huntington was also named a Christian College of Distinction.
"We are pleased to be recognized as a College of Distinction. We're blessed to be a community focused on building healthy relationships between faith, knowledge and service, between and among our students, faculty, staff and supporters, and between the classroom and the workplace. Those intentional connections lead to graduates of distinction which is HU's real aim," stated Dr. Ann McPherren, vice president for strategy & graduate/adult programs / professor of business and economics.
Colleges of Distinction honors and recognizes colleges that deliver on four overarching distinctions – engagement, great teaching, vibrant community and successful outcomes which are the fundamental elements of an effective undergraduate education. Colleges of Distinction differs from other college ranking systems by taking into account school type and regional considerations, and do peer assessments within a school's category in order to paint a true profile of each institution's distinctive qualities. To be designated a "college of distinction," a school's curriculum must emphasize core competencies such as critical thinking, writing, oral skills, research, global perspectives, and must also offer dynamic out-of-classroom learning and study abroad programs. Colleges of Distinction also takes into account quantitative data such as class size, faculty-to-student ratio, retention and four-year graduation rates.