HU nursing students to assist Parkview Health with flu vaccinations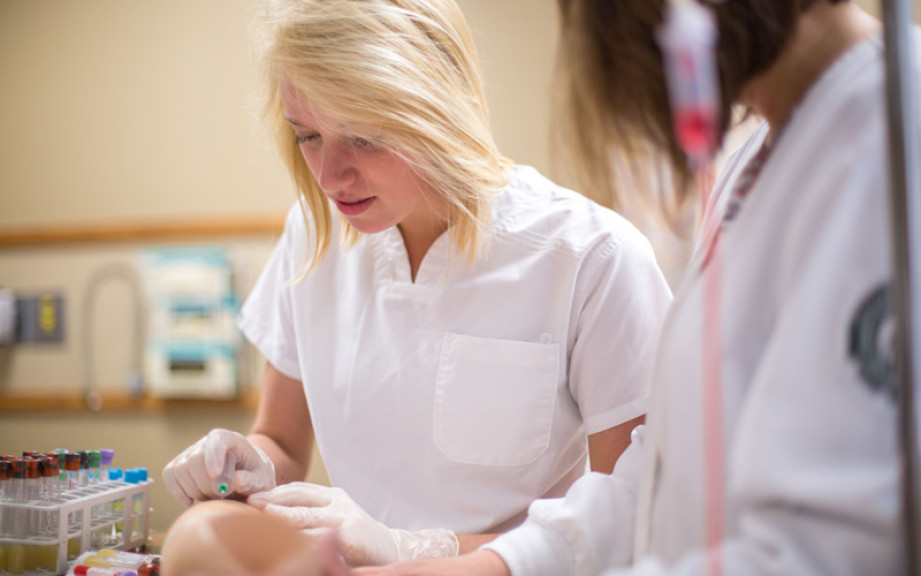 FOR RELEASE: Tuesday, August 30, 2016
Huntington University's Nursing Department has announced a partnership with Parkview Health allowing its nursing students to assist with flu vaccinations for Huntington Community Schools. The vaccinations will be administered at eight different schools during the month of September.
"It's a wonderful opportunity for our students to collaborate with Parkview and the work they do in our community," stated, Nancy Richison, Huntington University instructor of nursing. "We are very excited our senior students will be able to participate in a real-world, practical experience working with patients and the staff from the region's premier healthcare provider."
Huntington University will have three senior nursing students at each location accompanied with one HU faculty member. Parkview Health, who scheduled the vaccinations, will also have personnel on hand. The vaccinations are part of Parkview's Workplace Wellness program.