HU Offers On-Campus MBA to International Students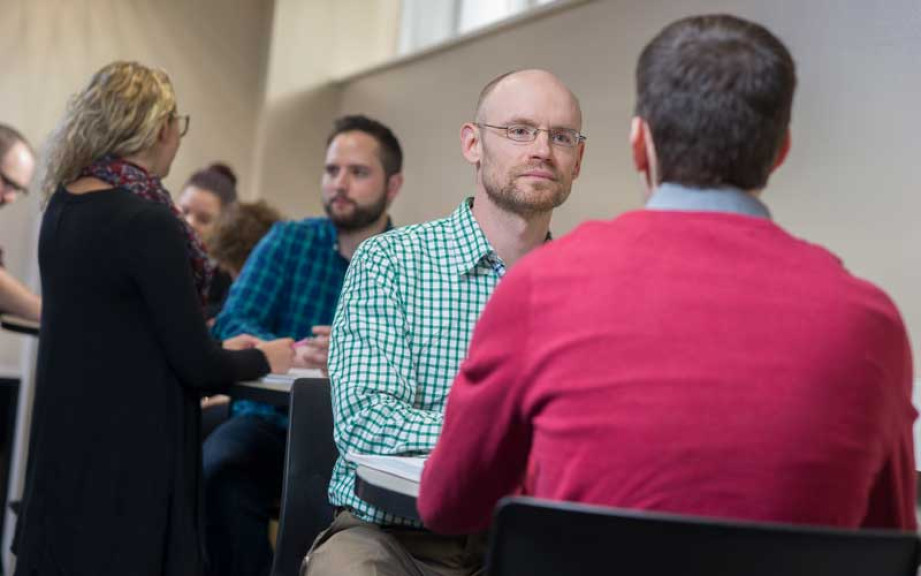 FOR RELEASE: Tuesday, April 23, 2019
New opportunities are available for graduate students at Huntington University thanks to a recent addition of an on-campus MBA program option for international students. With this addition to its SEVIS-approved programs, the university will be able to host international students who wish to study in the United States on an F-1 visa. Although the MBA program was already accessible to international students through an online option, the new approval makes it possible for students to study on campus. Huntington University is one of few private Christian universities in the Midwest to offer an on-campus option for international students.
Like the current online MBA track, the strength of the on-campus program will lie in its ability to teach practical business knowledge.
"By design, we have developed the curriculum to be application-based," said Dr. Brock Zehr, assistant professor of business and acting director of the MBA program at Huntington University. "We do not want our students just to learn theories and facts. Instead, we want them to apply what they are learning to their current or desired careers. We facilitate application through individual and group projects."
The on-campus program will also include the international business study tour, which helps students from all countries see firsthand how to begin applying business expertise in cultures which may not be their own.
"The global piece does stand out," said Nathan Hawkins, director of graduate and adult admissions at Huntington University. "It provides an opportunity to take those hands-on skills learned in the MBA classroom into another culture and see how they are put to use there. It provides new insight into those skills."
In addition to bringing first-time Huntington University students to the United States to complete their MBA degree, the on-campus program will provide an opportunity for undergraduate international students or alums to return to their alma mater. The undergraduate business programs are built to flow seamlessly into MBA study, so the ability to stay in the United States and continue studying at Huntington University is a valuable option for many students.
The MBA cohort for fall 2019 is currently forming. Visit huntington.edu/MBA to learn more and to indicate interest in joining this year's cohort.