HU OTD Professor Receives Vitality Award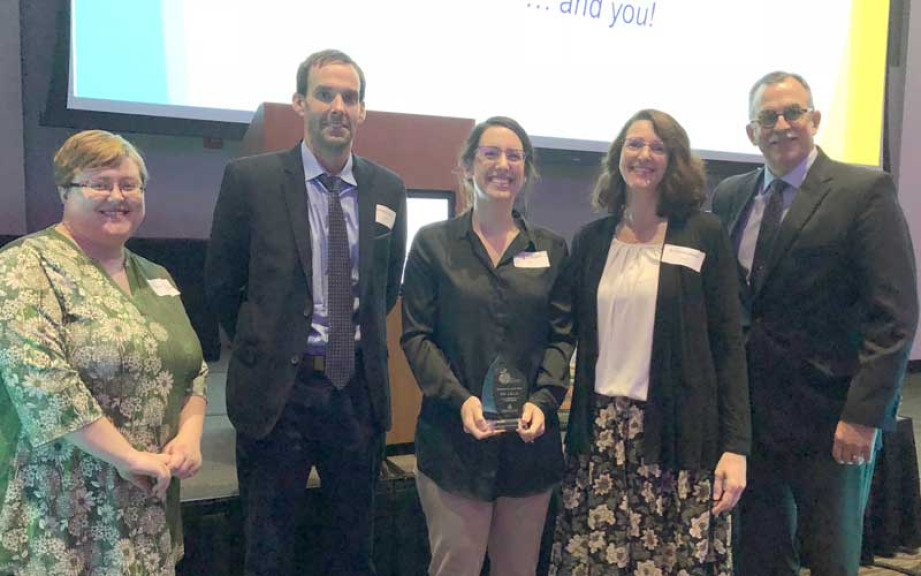 FOR RELEASE: Tuesday, October 23, 2018
The Health Education Vitality Award, presented by McMillen Health, was awarded to Huntington University's own Beth O'Rourke, Doctor of Occupational Therapy (OTD) assistant director of academics and OTD assistant. This is Huntington University faculty's second year of nominations and first award win.
"Being nominated for a Vitality Award is a tremendous honor by itself," stated O'Rourke. "Just listening to all the contributions of the other nominees really gives us hope and motivation to keep trying to make a difference in our community. It is a win-win for both the community and student education."
The Health Education Vitality Award is given to an individual who teaches about healthy living with an unmatched passion within the northeast Indiana and northwest Ohio regions. Out of the five nominees, O'Rourke stood out because of her dedication to serving and educating others. Along with teaching others about healthy living, O'Rourke has helped create a student-run clinic, developed and led a trip to China and has completed two original research studies.
"Dr. O'Rourke has played a major role in health care education in the greater Fort Wayne area," said Ruth Ford, associate dean of health sciences and OTD program director. "Her dedication to teaching doctorate of occupational therapy students as well as other interprofessional education students is greatly valued in our community. Her initiatives with working with clients at Park Center in the Three Wishes Clinic are changing lives."