HU ranked #10 in the U.S. for music program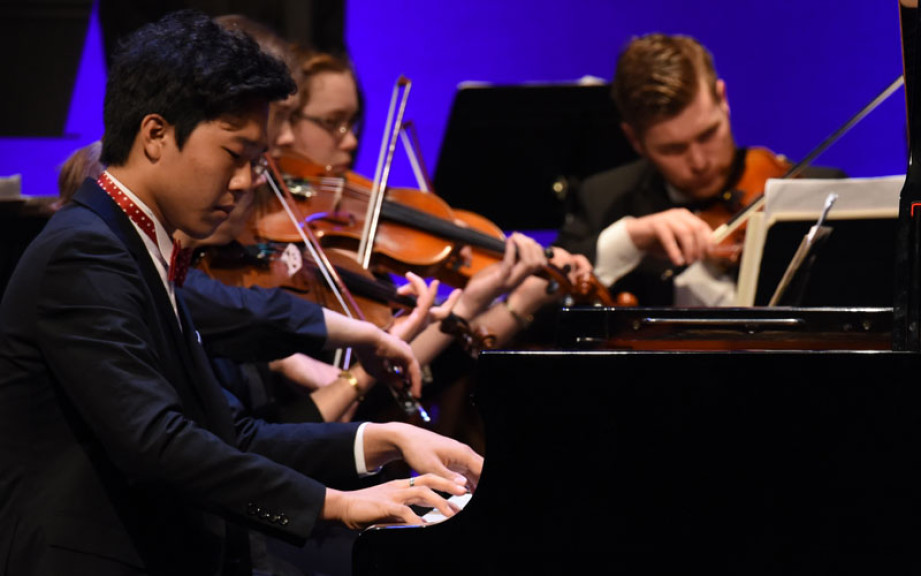 FOR RELEASE: Tuesday, August 16, 2016
Huntington University's Music Program has been ranked #10 for 2017's Top Christian College Music Programs by Christian Universities Online.
"The Music Department at Huntington University is honored to be recognized by Christian Universities Online. We offer our students a wide variety of choices for their career pursuits. We are very proud of how prepared our graduates are and how successful they are in finding employment in their major fields of study," stated Dr. George Killian, associate professor of music/department chair.
All institutions that are members of the Council for Christian Colleges and Universities (CCCU) or could be considered member eligible were considered for the rankings. Christian Universities Online gathered publicly available data from six different categories. They started with the number of undergraduate and graduate music degrees offered by each school and assigned a slightly higher weight to this category. Next, data was collected in the following five categories and weighted equally: Faculty-to-student ratio, percent of full-time beginning undergraduates receiving grant or scholarship aid, selectivity, overall retention rate and overall graduation rate. Lastly, each data set was standardized and an overall score was calculated.
HU offers a variety of unique majors in the music program including music business, choral music education, instrumental music education, instrumental performance, piano performance, vocal performance, and worship leadership. The music department encourages students to integrate their Christian faith as they develop their individual talents and engage in contemporary issues. Students receive hands-on experience and top-tier instruction by professors and mentors. A wide range of internships also are available locally and across the nation as students pursue their passions in the real world.