HU ranked on Washington Monthly's America's Best Colleges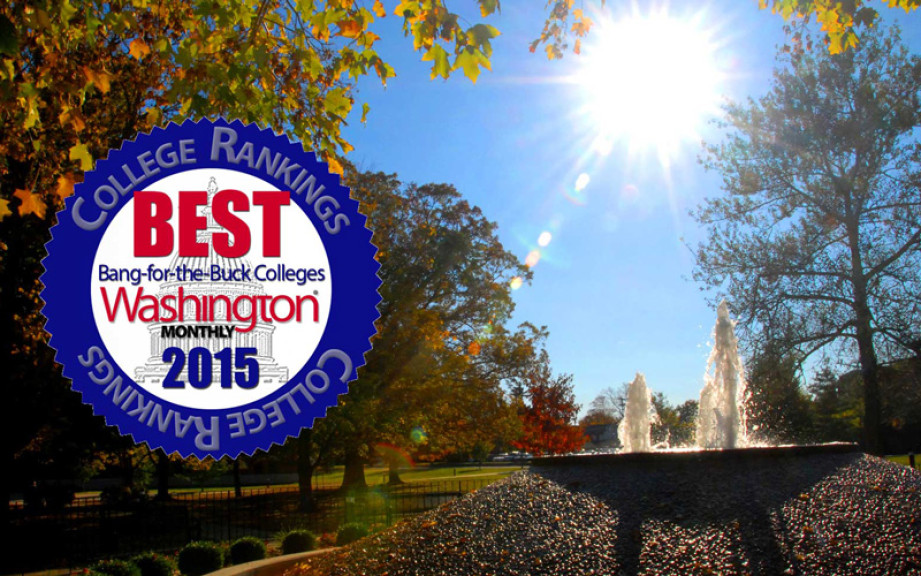 FOR RELEASE: Tuesday, September 1, 2015
Huntington University has been ranked number 14 in the Best Bang for the Buck Colleges in the Midwest category of the 2015 Washington Monthly College Rankings.
"It is an honor to continue to be recognized for our excellent efforts to provide a quality Christian liberal arts education at an affordable price," said Dr. Sherilyn Emberton, president of Huntington University.
Washington Monthly's college rankings rate institutions based on three criteria: social mobility, research and civic engagement. It includes all four-year colleges featured in its main rankings instead of just a smaller number of colleges that met a number of performance criteria. It allows all colleges' performances to be compared to each other, which is useful for students and their families as they look at different colleges.
The five measures used in the rankings include the student loan default rate, graduation rate, graduation rate performance, percent of Pell Grant students and net price of attendance. Colleges receive a score from zero to 15 points by adding together the scores on all five of the measures. Colleges that receive the same score are ranked by the net price of attendance.
"Huntington University is thankful that Washington Monthly has included us in its 2015 Baccalaureate Rankings," said Daniel Solms, vice president for enrollment management & marketing. "Its focus on the education and success of low-income students is an initiative that we are passionate about at Huntington University. Our strong retention and graduation rates are a testament of the diligence of our faculty and staff. Washington Monthly's desire to see students in service is another missional match with us. Through the Friesen Center for Volunteer Service, HU students invest over 10,000 hours each year. This recognition from Washington Monthly is an honor for our entire community."
View the complete list of Midwest rankings.