HU Steps Forward with Comprehensive Campaign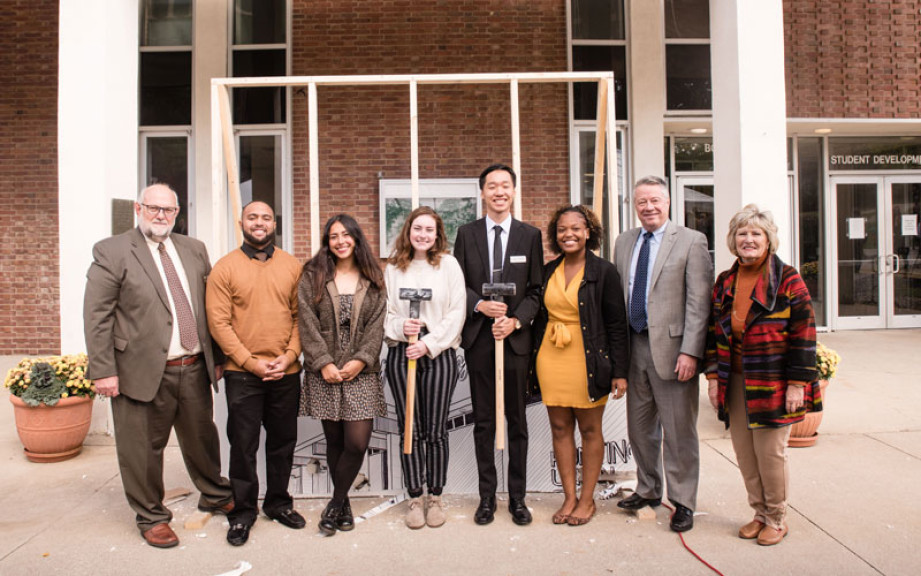 FOR RELEASE: Friday, October 18, 2019
On October 17, Huntington University officially announced that it is in the midst of a comprehensive $40,000,000 campaign. The campaign, called Step Forward, was the cause for celebration on campus Thursday.
"The comprehensive campaign has already instituted new programs and built state-of-the-art facilities," said Dr. Sherilyn Emberton, president of Huntington University. "Since 2014, we have added a doctoral program in occupational therapy, an agricultural studies program, an undergraduate occupational therapy assistant program and a Master of Business Administration program and have established the Arizona Center for Digital Media Arts in Peoria, Arizona."
Huntington University has also renovated Forest Glen Park, built the Welcome Center and Office of Admissions space and added the Ware Plant Science Production Facility to the Dowden Science Hall through the campaign.
"The University has experienced considerable momentum in the campaign that has increased the University's program offerings, brought in new students and enabled us to best serve Foresters in Indiana and Arizona," said Emberton.
With the campaign ongoing, however, there is even more work still underway.
"With the public launch of the Step Forward campaign, we are ready to take some of our biggest steps yet to usher in the future of Huntington University," said Stephen Weingart, vice president for university advancement. "Construction will soon begin that will reimagine the Huntington Union Building (HUB), creating a beautiful and inviting gathering space for Foresters for years to come." The HUB has been at the heart of Huntington University's campus since the building was completed in 1968. While the space has changed to suit shifting needs over the years, the reimagined HUB will establish the HUB as a student center for organized and impromptu student gatherings, the original intention of the building.
Plans are also underway to transform the Merillat Athletic Complex & Fieldhouse (Plex) into a space with increased accessibility and functionality for athletes, spectators and student, staff and community users. For more information about the Step Forward comprehensive campaign, please visit huntington.edu/StepForward.