HU to host free adult education information sessions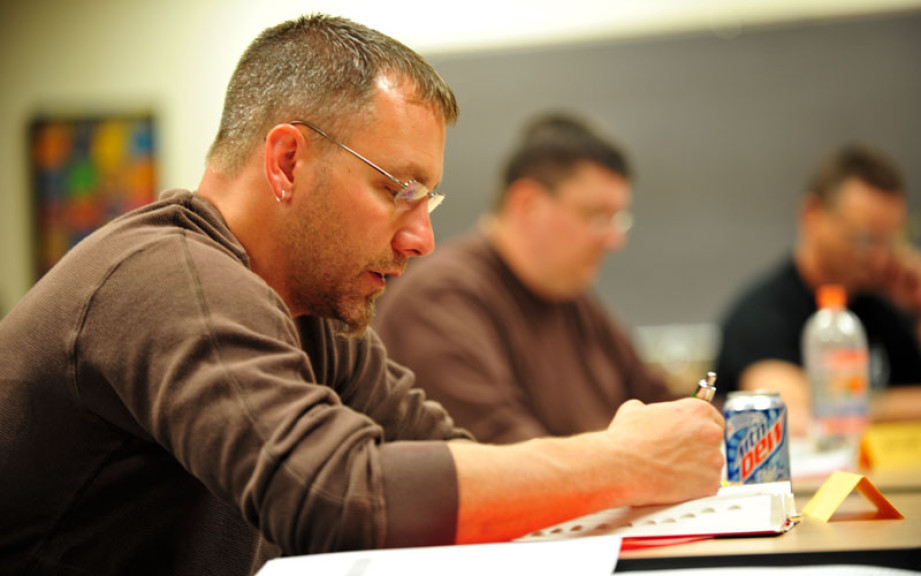 FOR RELEASE: Monday, August 22, 2016
On September 7, Huntington University's Professional Programs will host free information seminars for adults who are interested in furthering their education. Both sessions are identical and are scheduled for 10:00-11:00 a.m. and 6:00-7:00 p.m.
"Many attendees of our most recent Professional Program Information Session commented how helpful this meeting was in answering their questions about earning a degree," stated Melodie Winans, recruitment coordinator for graduate and professional programs. "I would encourage anyone who has considered beginning an associate or bachelor's degree program to attend and hear firsthand how current adult students are being successful."
HU's Professional Programs offer an associate degree in organizational management, bachelor's degrees in accounting, business, human resources, marketing and social work, along with a host of other majors. During each session, Huntington's faculty, staff and students will cover topics like how an adult degree can change your life; how it's possible to complete your degree with family, work and life commitments; how current students are completing their degrees; and end with a Q&A time. Light refreshments will be provided.
For additional information or to RSVP, please contact Mel Winans at (260) 359-4254 or gopro@huntington.edu.