Accounting
Biblically Integrated. Experientially Based.
Accounting majors at Huntington University learn how to communicate with numbers to help decision-makers create value in our society.
Our Business faculty will equip you to think both strategically and through the eyes of faith as you progress through a curriculum designed to prepare you to become either a CPA or a CMA. You'll complete your course work in either three or four years and, should you choose, you can progress into our MBA program. A minor in Forensic Accounting is also available.
In addition to traditional classroom instruction, you will learn accounting through well-paid internship experiences and by working with our student-operated business ventures, Clear Insights and Clear Distribution. You will be well received into the business community after the completion on your degree. In a typical year, all of our accounting majors have jobs secured before graduation.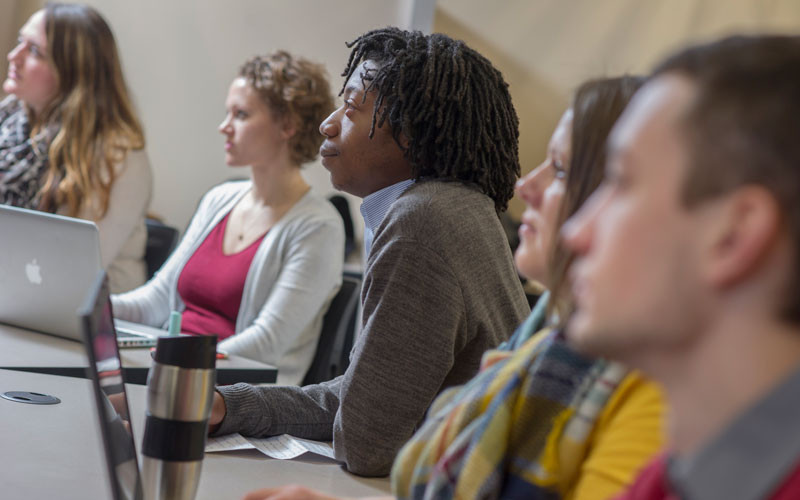 Where can your accounting degree lead?
You can become a financial accounting, a internal auditor, an FBI agent, a budget analyst, a cost manager, a risk & compliance officer, a treasury analyst, a forensic account, and more! But you don't have to wait until you graduate to build your resume. At Huntington University, you can land an internship that might springboard your career. Our accounting students have held internships at World Gospel Mission, Parkview Health System, United REMC, Krones Inc., Continental Structural Plastics, United Way, and NTN Driveshaft, just to name a few.