Jeff Del Nero Joins HU Arizona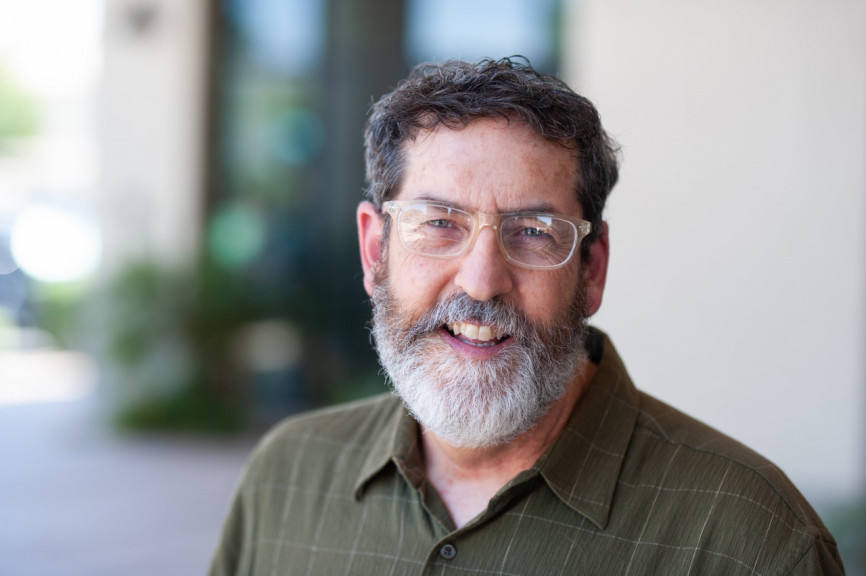 FOR RELEASE: Tuesday, June 9, 2020
Huntington University Arizona is pleased to announce the hiring of Jeff Del Nero as assistant professor of visual art. Del Nero has taught as an adjunct faculty member at HU Arizona for several semesters and will take on a full-time role beginning in August 2020. With a focus on graphic design, Del Nero will bring a new level of expertise and professional connection to the HU Arizona team.
Del Nero earned his Bachelor of Arts degree in painting and drawing from California State University and his MFA in visual art from Azusa Pacific University. His background includes working as a senior graphic designer and an adjunct instructor at a variety of universities, but perhaps his longest work experience has been with Del Nero Artwork, LLC, where he offers art direction, design, and illustration services to his clients.
"We are excited to have a faculty member of Jeff's caliber on our team," said Jeff Berggren, director of Arizona operations. "Our current students already know and love him, and our future students are sure to do the same."
Berggren may be on to something there. When asked what they thought of the new hire, HU Arizona students shared their thoughts proudly:
"I am very excited to see Jeff Del Nero here as a full-time graphic design professor. He remains one of my favorite professors I have taken a course from. He has been a great mentor to me, and I am excited to see the direction that he takes the program in." - Koby Aldridge
"Jeff is amazing! He is not only the TALLEST Jeff at Huntington (or maybe ever) but he is also super talented in design as well as being an AWESOME instructor for graphic design. He really helps lead the students [to] be able to evolve and create themselves as professional designers. He definitely is #createdtocreate!" - Samantha Huffer
With a host of art exhibitions under his belt and his own art on display in private collections around the globe, Del Nero has much to share with HU Arizona students.
"Around here I feel a startup mentality, with each person pushing towards defining what will be next for this student body. I hope to contribute a new facet to this. It's exciting to be participating in building something that changes lives, especially the types of lives I relate to – artist types," said Del Nero.