Local Icon Recognized with Annual Honor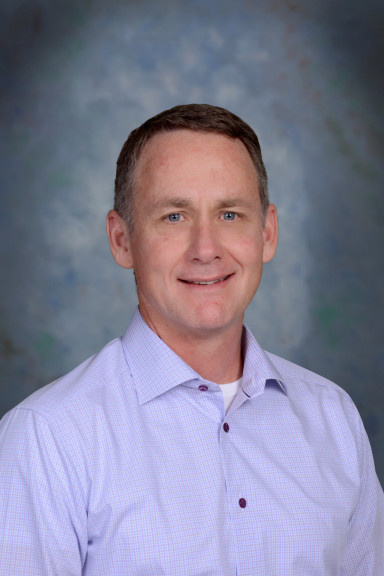 FOR RELEASE: Thursday, December 3, 2020
HUNTINGTON, Ind. — Huntington University is pleased to announce that the recipient of the 2020 Huntington University Foundation Distinguished Service Award is Our Sunday Visitor, Inc.
Established in 2002, the Distinguished Service Award honors an individual or an organization whose life or mission embodies the very principles associated with the mission of the University. Each year this award is presented to a person or organization that gives substance and credence to the University's beliefs, serves as an effective role model for our students and is recognized for the tremendous contribution they make to Huntington County.
Our Sunday Visitor was founded in 1912 by Fr. John Francis Noll, then pastor of Saint Mary's Catholic Church in Huntington, to spread knowledge of the Catholic Faith through periodicals, books and parish resources. For over 108 years, OSV's mission has been to help Catholics fulfill their calling to discipleship, strengthen their relationship with Christ, deepen their commitment to the Church and contribute to its growth and vitality in the world. Today, OSV is one of the largest Catholic publishing houses in the world and the largest supplier of offering envelopes to Catholic and Protestant churches in the United States. The company serves approximately 10 million people through more than 22,000 churches with over 563 million envelopes printed annually. Through products such as Increased Offertory Programs, Parish Capital Campaigns, Diocesan Appeals, Online Giving, OSV Church Manager, and websites, OSV continues to serve the Church in the United States.
With its dedication to the greater Huntington community, OSV has supported Huntington University through the HU Foundation, Annual Fund, and Capital Campaigns. In addition, OSV has provided employment and internship opportunities for local high school and Huntington University students.
"OSV, under the leadership of Kyle Hamilton, has been a strong supporter to so many organizations in the community for many years," said Kay Schwob, director of development at Huntington University. "This award is a testament to their commitment to the Huntington Community as well as Huntington University. They do so much within our community, and many times, the work they do is behind the scenes. This is our way of saying 'thank you' to a great partner."
Past Distinguished Service Award Recipients
2002 Gene Snowden & Harold "Potch" Wheeler
2003 Kay LaMont and Ted Bendall
2004 Steve Zahn
2005 Ned Kiser
2006 Huntington Herald-Press
2007 Robert C. Brown, Jr.
2008 Steve Platt
2009 Emmaline Purviance Henn
2010 Parkview Huntington Hospital
2011 Elizabeth L. O'Donnell (posthumously)
2012 Pathfinder Services
2013 Ralph Johnson
2014 Carol Shuttleworth
2015 Ryan Warner
2016 Marj and Homer Hiner
2017 Brooks Fetters
2018 Dan & Barb Drummond
2019 Ed Vessels
Thank you to the sponsors of the Huntington University Foundation dinner. Due to the recent capacity restrictions, the Huntington University Foundation Board decided to cancel the annual dinner, but that does not diminish the investment of these community partners.
Platinum
Dr. Sherilyn Emberton
Heartland REMC
Novae Corporation
Huntington Sheet Metal, Inc.
First Federal Savings Bank
Our Sunday Visitor, Inc.
JJ's
Lake City Bank
Gold
HRG Law
Bippus State Bank
Silver
Apollo Caster/Matt Wilcox
WalkerHughes Insurance
Mettler Agency, Inc.
Edward Jones - Nicole Johnson
Huntington County Chamber
Recipients of the HU Foundation Distinguished Service Award must be:
Persons or organizations that have rendered outstanding community service and are recognized as leaders in our County
Persons or organizations that have been closely connected with the work of the University, who have made major contributions to the advancement of the community and University
Persons or organizations that embody the principles associated with the mission of the University, serve as effective role models for our students, and whose lives illustrate their discipline and generosity
Huntington University is a comprehensive Christian college of the liberal arts offering graduate and undergraduate programs in more than 70 academic concentrations. U.S. News & World Report ranks Huntington among the best colleges in the Midwest, and Forbes.com has listed the university as one of America's Best Colleges. Founded in 1897 by the Church of the United Brethren in Christ, Huntington University is located on a contemporary lakeside campus in northeast Indiana. The nonprofit university is a member of the Council for Christian Colleges and Universities (CCCU).