National FFA Leadership Comes to HU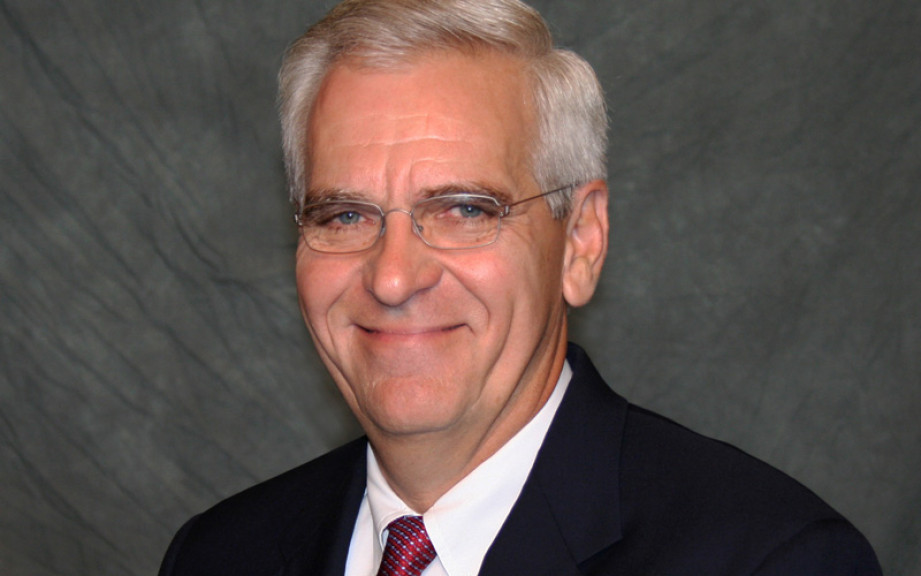 FOR RELEASE: Thursday, January 14, 2016
The Haupert Institute for Agricultural Studies at Huntington University is pleased to host the second annual FFA Leadership Luncheon on Friday, January 29. This an invite-only event is geared toward FFA Officers from high school chapters around the region.
This year's keynote speaker is particularly noteworthy. Dr. Dwight Armstrong, CEO of the National FFA Organization and National FFA Foundation, will speak at the 12:15 p.m. session.
"We are excited about hosting Dr. Armstrong for our FFA leadership event," said Raymie Porter, director of the Haupert Institute for Agricultural Studies. "With his background in higher education, agribusiness and FFA, he brings a wealth of experience that we want him to share with area FFA students and advisors."
This isn't the first time that Porter has had the privilege of hearing Armstrong speak. He heard Armstrong at the National FFA Convention in Louisville and at a workshop in Washington, DC.
"[Dr. Armstrong's] strong and persuasive voice for agricultural education aligns with what HU's Haupert Institute for Agricultural Studies seeks to provide in the coming years," said Porter. "We have launched our Agribusiness major, and are working toward adding Agricultural Education to train future ag teachers to fill a pressing need."
According to Porter, there are three key reasons why this alignment with FFA is so important to HU and the Haupert Institute for Agricultural Studies. First, explains Porter, FFA students are assets to their communities, as well as area, state and nationwide agribusiness industries. They represent the bright future of agriculture. Second, area FFA chapters and ag educators are a great resource to guide the Haupert Institute for Agricultural Studies in providing a quality higher education agricultural program at HU. And third, FFA students will be looking for a good fit in a higher educational institution, one where they can grow in knowledge, wisdom and character. Huntington University can provide that fit as a unique, faith-based university that offers programs of study in agriculture, as well as many other fields.
"In return for the good work of FFA chapters, we want to provide them with leadership opportunities like the FFA Leadership Luncheon," said Porter.
Armstrong was raised on a farm in Kentucky and was an active leader in the National FFA Organization for agriculture students. He was particularly interested in animal science, earning his bachelor's (1971, Murray State University), master's (1973, Purdue University) and his doctorate (1975, Purdue University) in the subject. While serving on the faculty at North Carolina State University in the Animal Sciences Department from 1975-1982, Armstrong was engaged in teaching, research and extension in the swine nutrition area. Armstrong has held an array of positions in the United States and around the globe, but his focus has consistently been animals and animal nutrition. In 2009, Armstrong joined the National FFA Organization as Chief Operating Officer and was later named Chief Executive Officer. In 2014, he was also named Chief Executive Officer for the National FFA Foundation and currently serves both organizations in a joint appointment.