New Assistant Professor Joins Graduate Counseling Program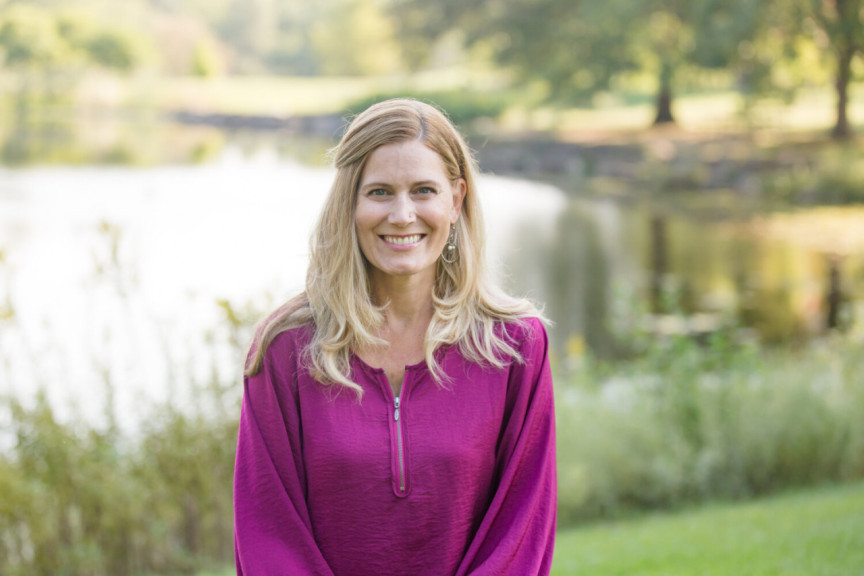 FOR RELEASE: Friday, May 28, 2021
Huntington University is pleased to welcome Michelle Caulk, LPC (MO), LPHC (FL), NCC, as an assistant professor and director of clinical experiences in the clinical mental health counseling program, effective August 1, 2021.
Caulk has founded a counseling center, worked with many clients to help them live in hope and wholeness and taught counseling students as an adjunct professor for John Brown University and Missouri Baptist University. She has an established history of writing and speaking passionately and effectively on topics such as mental health in the church and counseling the bereaved. She partners with community churches to create "relational homes" in which those with mental illness may find community, advocacy and understanding.
Currently a doctoral candidate within the Counselor Education and Supervision (CES) program with Regent University, Caulk's research interests include spirituality in grief, creating trauma-informed churches and the experiences of the Christian childfree by choice population. Caulk is a graduate of Southern Illinois University at Edwardsville with a Bachelor of Arts degree in English literature, the University of Illinois with a Master of Science degree in library and information science, and Argosy University with a Master of Arts degree in mental health counseling.
Founding director of HU's clinical mental health counseling program Jerry Davis, PhD, is excited about Caulk's transition to Huntington University, saying that she has "excellent teaching experience" at the graduate level, is involved in her own counseling practices and plans to continue practicing.
When asked how she feels about joining the HU faculty, Caulk responded that "optimistic and grateful are the two words that come to mind. Optimistic about the people I will get to serve alongside and grateful that God has opened this door. The care that the staff and faculty showed me during the interview process speaks highly about the importance of relationship; of caring for one another deeply; and for moving forward together in creating the best learning environment that we can for our counseling students. I am so excited to build upon the strong foundation upon which the counseling [program] resides, while contributing to a future that reflects the changing nature of how, when, and why we do the work of counseling. There is much to be done to achieve our goals, yet I feel that we are seeking God's Kingdom first, and all else will be provided (Matthew 6:33)."
To learn more about Huntington University's clinical mental health counseling program, visit huntington.edu/Counseling.