Non-Western Studies Expert Publishes Article on Ho Chi Minh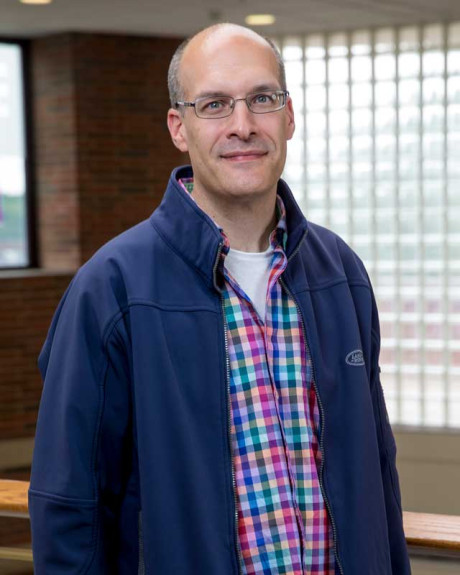 FOR RELEASE: Thursday, March 2, 2023
Dr. Tim Smith, FRHistS, professor of non-Western history at Huntington University, has published a new article in Historical Yearbook focused on British officials' clandestine meetings with Ho Chi Minh before the outbreak of the First Vietnam War. Minh was a Vietnamese revolutionary who served as prime minister of Vietnam from 1945 to 1955 and as president of Vietnam from 1945 until his death in 1969.
Smith's peer-reviewed article, titled "Clandestine Meetings in Hanoi: British Liaisons with Ho Chi Minh, and Vo Nguyen Giap, in 1946," considers the attempts by both the British Foreign Office and Secret Intelligence Service personnel (stationed in the French colony of Vietnam in 1946) to gain a better understanding of the political intentions of Ho Chi Minh and the Vietminh. In doing so, British personnel in Hanoi and Saigon conducted several meetings with Ho Chi Minh and other Vietnamese nationalist and communist leaders. This enabled Britain to gain a refined understanding of the relationship between Vietnamese nationalism and communism, and it permitted the British Government to develop a more practical approach in dealing with emergent Cold War creeds than its other Western counterparts.
"British involvement in the origins of the Vietnam War has fascinated me for over 25 years," said Smith. "Records in the National Archives in London clearly highlight the existence of numerous clandestine meetings, especially by British spies, with Ho Chi Minh behind the back of French officials, which piqued my curiosity for this article."
For access to the full article, visit https://www.ceeol.com/search/journal-detail?id=1073
Huntington University is a comprehensive Christian college of the liberal arts offering award-winning graduate and undergraduate programs in more than 70 academic concentrations. Founded in Huntington, Indiana, in 1897 by the Church of the United Brethren in Christ, Huntington University has over a century of experience educating graduates who are ready to impact the world for Christ through scholarship and service. The nonprofit university operates at three academic locations, including the original home campus in Huntington, a doctoral program in occupational therapy location in Fort Wayne, Indiana, and an undergraduate and doctoral program location in Peoria, Arizona. Online programs are also available. Huntington University's home campus offers 17 men's and women's athletic programs, and the university is a member of the Council for Christian Colleges and Universities (CCCU).