North Central Co-op, Land O'Lakes gift $10,000 to HU's ag program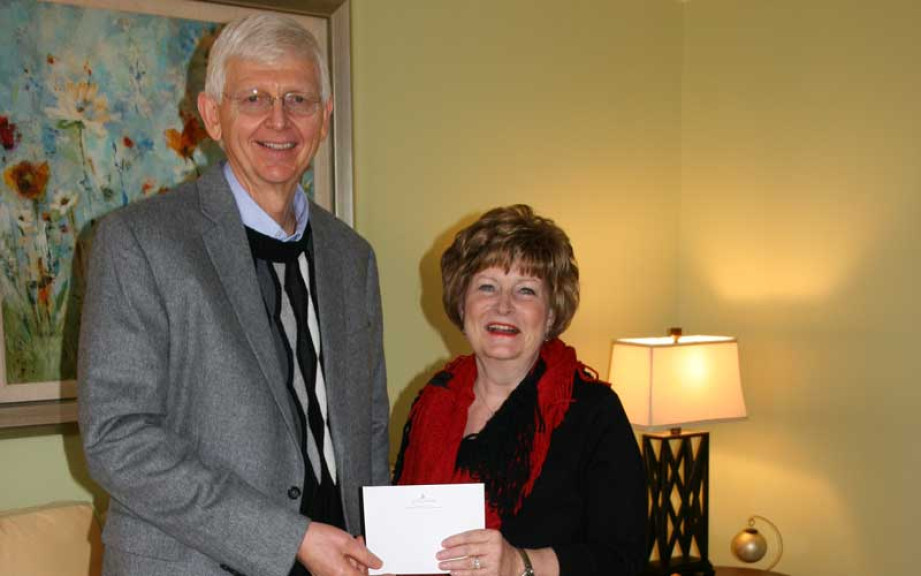 FOR RELEASE: Monday, December 15, 2014
North Central Co-op Inc., of Wabash, Ind., and Land O'Lakes Inc. of Arden Hills, Minn., have given $10,000 toward Huntington University's new Institute for Agricultural Studies.
North Central Co-Op is a member of Land O'Lakes, the second largest cooperative in the U.S.
"We are pleased to support and partner with Huntington University and be part of promoting agricultural studies in communities and leaders in agriculture for the future," said Mark Tullis, president and CEO of North Central Co-op Inc.
Huntington University's agribusiness program, which is under development, is intended to meet the growing need for agribusiness professionals and is anticipated to include concentrations in business innovation and entrepreneurship, communication and public policy, crop production, agricultural education, and ministry and missions.
"We are so grateful for the support of our regional agribusiness partners," said Dr. Sherilyn Emberton, president of Huntington University. "North Central Co-op represents a significant number of farm professionals and demonstrates a proven record of excellence in serving their constituency. We look forward to working with them as we start our agriculture program."
Launched in the fall of 2014, HU's Institute for Agricultural Studies promotes a Christian perspective on agriculture, which recognizes a responsibility to be good stewards of God's creation and to examine questions of sustainability and justice.
For more information about the program, log on to www.huntington.edu/agriculture.