Porter granted Certified Crop Adviser certification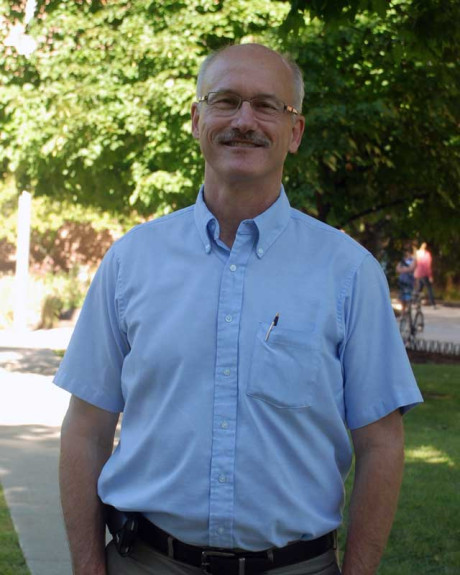 FOR RELEASE: Thursday, May 26, 2016
Dr. Raymond Porter, director of the Huntington University Haupert Institute for Agricultural Studies and associate professor of agriculture, has earned his Certified Crop Adviser (CCA) certification from the Indiana CCA Board.
CCA certification is for any adviser or consultant who spends time working with growers or farm managers/operators on agronomic practices. CCA enhances a person's career credentials because it shows their commitment, education and expertise in multiple subjects. The CCA program is the largest, most recognized agricultural certification program in North America and the program's professional standards are widely respected by industry, academia and government.
Prior to coming to Huntington University, Porter served as a research associate for the University of Minnesota's North Central Research and Outreach Center in Grand Rapids, Minnesota, for 23 years. He led the wild rice breeding project, building on three years of post-doctoral work at the center. His responsibilities included grant-writing, budget oversight, hiring and supervision of research personnel, planning, analysis and reporting. Research areas involved plant breeding, agronomy, plant pathology, seeds and plot maintenance.
"I wanted to give my students the opportunity to pursue the Certified Crop Advisor credential from someone who had been through it. And I think it will ultimately help me become better at teaching agriculture," explained Porter. He also views this as a way of connecting with the agricultural industry in the region. "I knew a lot about agriculture in northern Minnesota through my prior work advising growers there and working on research issues important to them. Through studying for the CCA exam, I now have an even broader understanding of agriculture, especially in this region."
Porter holds a doctorate in plant breeding with minors in entomology and international agriculture from Cornell University, a Master of Arts in science & religion from Biola University and a Bachelor of Science degree in biology with a concentration in human needs and global resources from Wheaton College.
Porter is a member of the American Society of Agronomy, the Crop Science Society of America, the National Association of Plant Breeders, the American Association for the Advancement of Science and the Evangelical Philosophical Society. He has authored or co-authored more than 100 articles, primarily focused on American wild rice.
The Certified Crop Adviser (CCA) and Certified Professional Agronomist (CPAg) programs of the American Society of Agronomy are the benchmarks of professionalism.