Shively family, Farmers Grain give $5,000 to HU's ag program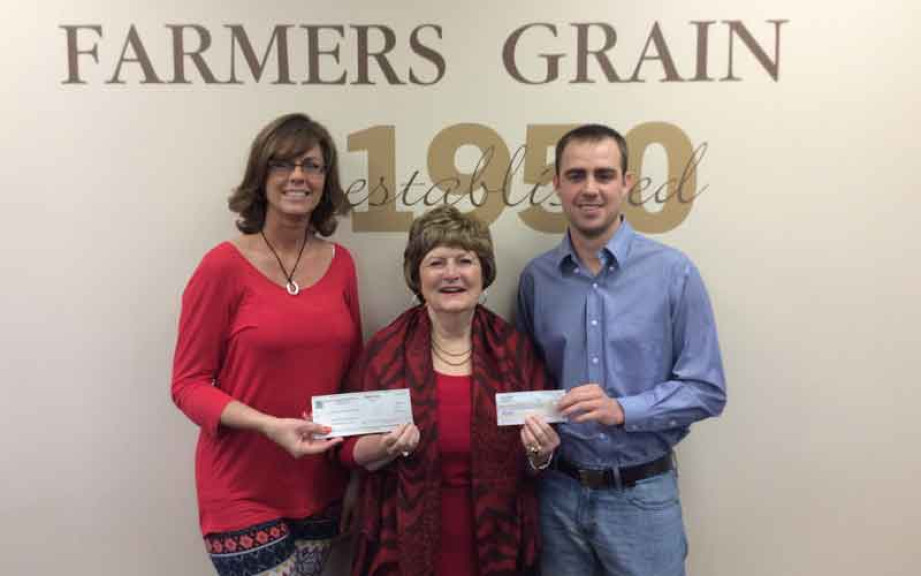 FOR RELEASE: Friday, December 19, 2014
Farmers Grain & Feed Company has contributed $2,500 toward Huntington University's new Institute for Agricultural Studies, and Terry and Jill Shively have given a $2,500 matching gift for a total donation of $5,000.
"My wife, Jill, and I are excited that a small Christian university can offer an agriculture program, and we think it's going to be a great addition to our community," said Terry Shively, president of Farmers Grain & Feed Company in Columbia City, Indiana, and member of HU's Agriculture Task Force.
All three of the Shivelys' children, Trevor, Tyler and Trent, attended Huntington University.
"We are so appreciative of the Shively family's support of our new agriculture institute," said Dr. Sherilyn Emberton, president of Huntington University. "Their involvement as agribusiness owners and parents of HU alumni have made them an invaluable resource throughout the process of launching the institute."
HU's agribusiness program, which is under development, is intended to meet the growing need for agribusiness professionals and is anticipated to include concentrations in business innovation and entrepreneurship, communication and public policy, crop production, agricultural education, and ministry and missions.
Established in the fall of 2014, HU's Institute for Agricultural Studies promotes a Christian perspective on agriculture, which recognizes a responsibility to be good stewards of God's creation and to examine questions of sustainability and justice.
For more information about the program, log on to www.huntington.edu/agriculture.
Pictured: Karen Murphy, office manager of Farmers Grain & Feed Company; Dr. Sherilyn Emberton, president of Huntington University; and Trent Shively, marketing manager of Farmers Grain.