Spirit of a Forester Award Goes to Marshall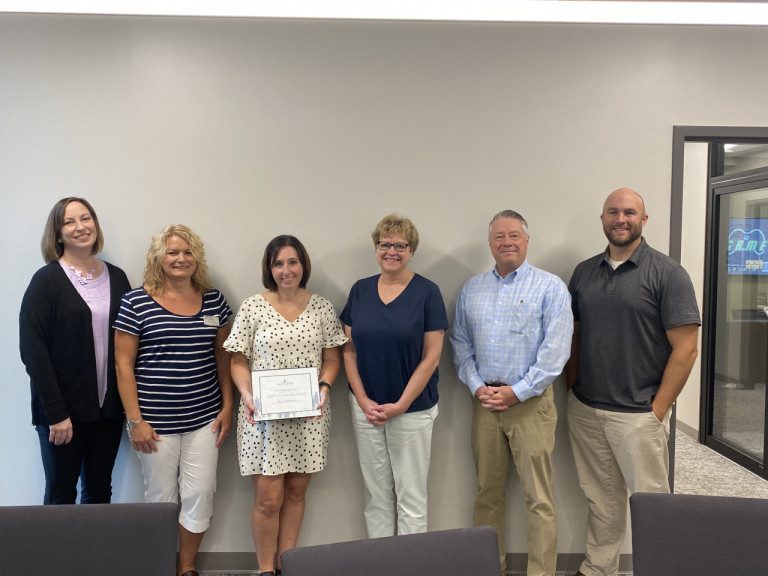 FOR RELEASE: Monday, June 28, 2021
Huntington University is pleased to announce that Erica Marshall, director of the Academic Center for Excellence, was the recipient of the June Spirit of a Forester award. This peer-nominated award is bestowed monthly upon a Huntington University employee who demonstrates the characteristics of a Forester.  
Erica's peers highlighted the way she cares completely about students, saying, "Erica Marshall is one of the most selfless people that I have ever worked with" and "Erica takes the job description 'duties as assigned' to another level." One wrote, "In a day that Erica had a full calendar day, she took time to deliver quarantine meals (lunch and dinner), met with a student and her parents […], participated in an evening meeting and made it to a worship night to support students all in the same day. Never complained once."
What is a Forester? The simple answer is that a Forester is a Huntington University student. Any student at any location and any age. But the truer answer is that a Forester is a lifetime appointment of chasing truth, defying complacency, remaining curious, caring completely, embracing interconnectedness and demonstrating grit and creativity. Together, these traits come together to point others toward Christ. We take great pride in being Foresters, but we realize that we are fallible. That doesn't negate our efforts. Instead, our fallibility highlights our reliance on Christ, the importance of our relationship with Him, and our potential for growth.