Teachers Credit Union gives to HU Forester Fund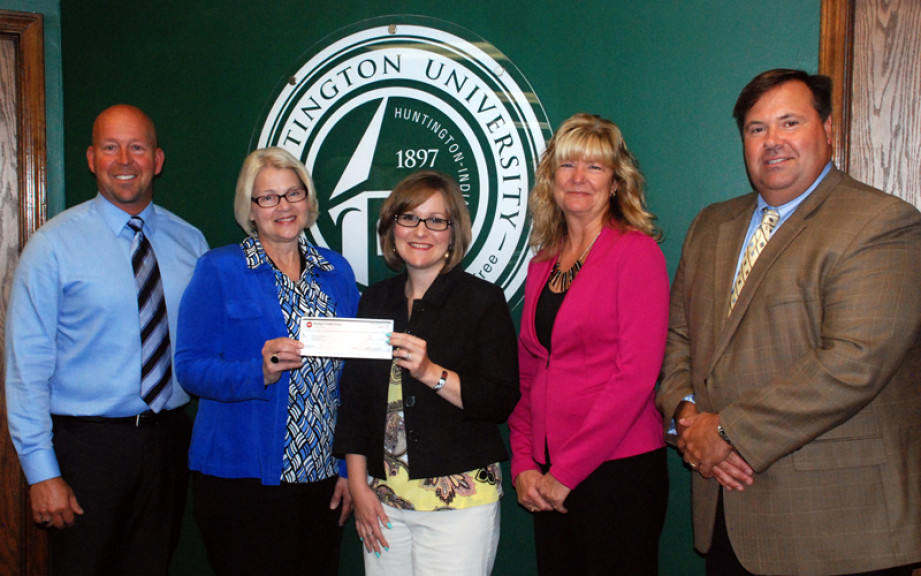 FOR RELEASE: Monday, August 3, 2015
Teachers Credit Union has donated a gift of $2,500 to the Huntington University Forester Fund.
"The TCU Foundation was established to provide scholarship assistance to students and to award grants for educational initiatives in the markets Teachers Credit Union (TCU) serves," said Karol Griffin, executive director of the TCU Foundation. "We are pleased to support Huntington University with this scholarship which will benefit a qualified student with their education."
The TCU Foundation was established to become a positive force in the communities served by TCU. The Foundation focuses its giving on the areas of financial literacy, college scholarships, high-impact educational programs and member matching initiatives.
"Teachers Credit Union and the TCU Foundation understand the importance of giving back to the local communities where they conduct business," said Mark Schenkel, director of community relations/major gifts officer. "We are not only business partners, but partners in the belief that a Christ centered, liberal arts education can help facilitate a Christian worldview for our college students. This generous donation to the Forester Fund will positively impact our students and facilitate our mission of Christ, Scholarship and Service. We thank Sandra, Karol and TCU for their continued support of the students, mission and vision of Huntington University."
Contributing to the Forester Fund is the most direct way to impact students. More than 90 percent of students receive some kind of financial aid. Much of that aid comes in the form of scholarships provided by the Forester Fund. Generous gifts help make the Huntington University experience an affordable reality for tomorrow's leaders.