'The Importance of Being Earnest' Opens at University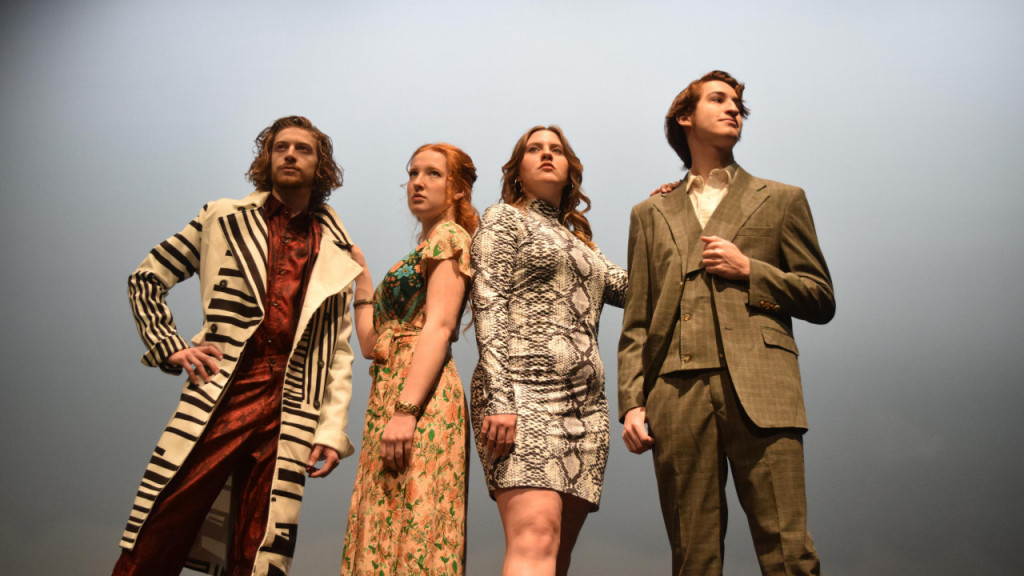 FOR RELEASE: Wednesday, February 16, 2022
The Huntington University Theatre Company is pleased to present The Importance of Being Earnest by Oscar Wilde. The show runs on February 24, 25 and 26 in Zurcher Auditorium in the Merillat Centre for the Arts.

Originally subtitled "A Trivial Comedy for Serious People," this classical comedy of manners has delighted audiences since its premiere in 1895. When Jack Worthing decides to create an imaginary alter-ego — a brother named "Ernest" — to escape the duties of country life and have some fun in the city, he never imagines the confusion and troubles that await him as a result. As he attempts to woo his friend Algernon's cousin, Gwendolyn, Algernon escapes to the country pretending to be Ernest to woo Jack's young ward, Cecily. Threats of heartbreak — along with much hilarity — ensue as the ladies try to untangle who exactly "Ernest" is.

"I read the script, and it was super clever and hilarious. I immediately thought this would be such a fun show to do. It's really cool to do a modern take on something so classic that was written a hundred years ago," said Brody Bowman, who plays Algernon.

To add to the fun, director Ryan Long, assistant professor of theatre and chair of the Department of Theatre Arts at HU, wanted to connect what this play has to say with a contemporary audience.

"Oscar Wilde is making fun of the upper classes and the ridiculousness of the upper classes that goes on that has no relation to the rest of society," said Long. "As I thought about how we could make this concept relate to a modern audience, the only thing that came to mind was the Kardashians."

That's not the only saucy twist to this show, said Long.

"We blocked some stage combat, so there's just a dash of Jerry Springer in this show."

Tickets for The Importance of Being Earnest can be purchased through the MCA Box Office online or by calling (260) 359-4261.