''Tis the Season' for a holiday celebration at HU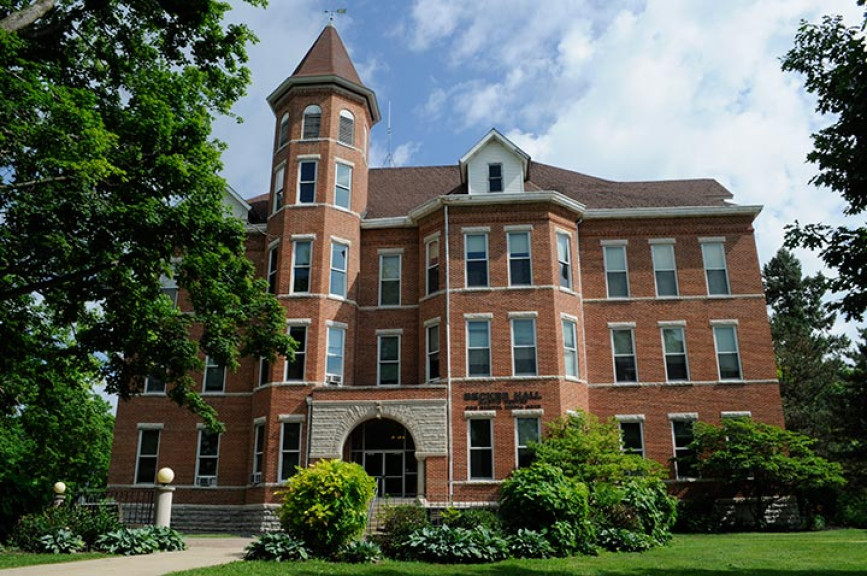 FOR RELEASE: Thursday, November 17, 2011
HUNTINGTON, Ind. It's the most wonderful time of the year, and the Huntington University theater and music departments plan to celebrate the holidays with their upcoming production of "Tis the Season: A Christmas Celebration" back by popular demand!

Bring the whole family to enjoy the merriment of the holiday season; but more importantly, come to rejoice in the miracle of the birth of Christ. There will be instrumental music, singing and dancing all wrapped up in an evening of entertainment. This show will run for two performances only at 7:30 p.m. Dec. 2-3, so get your tickets early!

Hosting this year's production will be junior theater performance major Nate Adams from Pueblo, Colo.

This year's production also will take a new twist from last year's format. Director Jay Duffer will offer audiences popular tunes from classic Christmas movies such as "Home Alone," "Polar Express" and "White Christmas." Audiences also will get a sneak peek to see Santa's workshop as performers sing holiday hits such as "Santa Claus Is Coming to Town" and "Sleigh Ride."

Alongside Duffer on the artistic staff is Dr. George Killian as the music director and conductor and Melissa Duffer as the production choreographer. Jay Duffer last directed "Once Upon a Mattress" for the Huntington University Theatre Company.

"'Tis the Season" will be performed in Zurcher Auditorium at 7:30 p.m. Dec. 2-3. Tickets are $12 for general admission, $10 for students and seniors, $6 for children 13 and younger, $5 for HU students and $9 for HU faculty/staff.

For reservations, call the Merillat Centre for the Arts Box Office at 260-359-4261 from 9 a.m. to 11:30 a.m. and 1 p.m. to 4 p.m. Mondays through Fridays. Tickets also will be sold at the door before every performance. Tickets are now on sale.

Bring the entire family to kick-off the holiday season and enjoy a performance featuring some favorite holiday jingles.

For more information about the Huntington University theater and music departments, visit www.huntington.edu.