The Department of Theatre Arts seeks to cultivate passionate, creative, and effective communicators in order to challenge others to thoughtful examination of ideas, cultures, and values.
Real-World Skills
Students majoring in theatre arts will develop technical and artistic skills while engaging in critical thinking that reflects the historical foundations of the discipline as well as more current advances in theatrical training. Through traditional classroom instruction and collaborative production experience, students will enhance their abilities of observation, analysis, design, performance and artistry in order to better prepare themselves for their careers and lives beyond undergraduate training. Integration of faith is paramount as students learn to embrace a deeper understanding of their own humanity and the world at large.
Real-World Experiences
Majors will have the opportunity to develop their talents on stage and off through participation in our mainstage and lab seasons. Our students are challenged as they train with knowledgeable and experienced faculty and guest artists to create an entertaining, thought-provoking and diverse season of plays, musicals, student directed one-acts and studio productions. Theatre majors are also highly encouraged to participate in regional collegiate competitions as well as audition/interview for summer internships and professional summer stock companies.
Degree Options
The Department of Theatre Arts offers degree programs in General Theatre, Performance, and Design/Technology. All are broad-based majors designed to provide each student with a strong foundation for a career in theatre or continued training such as graduate programs, internships, or other related fields of study.
Scholarship Information
Click here to learn about our scholarship opportunity!
Become a fan of HUTC on Facebook and stay in touch with all theatre news and events!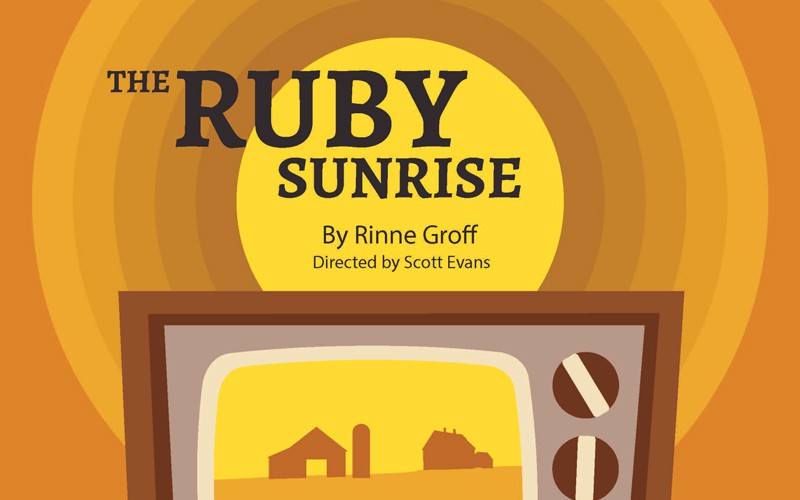 "The Ruby Sunrise" production tells the story of Ruby, a teenage Indiana farm girl, who, in 1927, struggles to turn her ambitious dream of inventing the first all-electrical television into a reality. In 1952, a New York television writer battles with a powerful network studio over how Ruby's story ultimately should be told. Idealism is tested, and Ruby's history risks dissolving into brokered compromises. Set within two time periods, this absorbing play captures America's...
Featured Alum
Ross Wheeler
It's often said that God works in mysterious ways, and no one knows that better than 1998 Huntington University graduate Ross Wheeler. After graduating from high school, Ross knew what he wanted to do: Study theater. The only problem was that he didn't know what college to attend until a friend opened his eyes to Huntington. "I was looking for a school in which I could not only learn...
Featured Faculty
Scott Evans
Scott recently directed Neil Simon's Biloxi Blues at the Forestburgh Playhouse. Currently, he is the Assistant Director for Jim Henry's new play, 7th Monarch, which will have its New York premiere Off Broadway in June 2012.