Tyanne Bailey Named New Director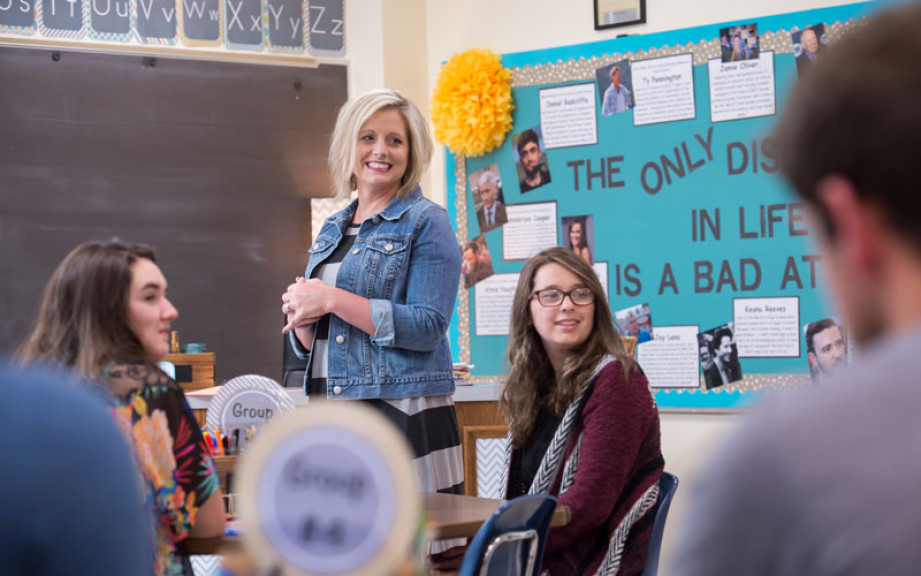 FOR RELEASE: Wednesday, July 11, 2018
Huntington University is pleased to announce that Tyanne Bailey has been named the director of graduate & undergraduate teacher education. Bailey graduated from Huntington in 2004 with a dual degree in elementary education and special education mild intervention K-12. She continued her education and received her master's degree in intense intervention from Ball State University in 2006.
"I am excited to have the opportunity to lead Huntington University's Education Department and continue the strong legacy that has defined the program for decades," said Bailey. "The field of education is continuously changing. We look forward to adapting the program in a way that will welcome these changes as needed, enhance our already strong foundational program, and continue to foster the development of strong teacher candidates who will go out into the field and impact students' lives for Christ."
Bailey has worked in education for the past 14 years. During that time, she taught in Wabash as well as in Huntington County Community Schools. Bailey returned to Huntington University as a professor in 2015. Now responsible for training new teachers, Bailey isn't finished with her own pursuit of knowledge. She is currently working on her doctorate in curriculum and instruction at Southeastern University and expects to graduate in May 2019.
"Ms. Bailey's extensive experience in the classroom was a significant factor in her selection as the new Education Program Director," said Dr. Michael Wanous, Vice President for Academic Affairs and Dean of the Faculty. "Huntington's Education Program has always emphasized real-world classroom experience as a hallmark of our faculty's preparation for teaching our future teachers. In addition to her teacher experience, Tyanne is known for her organizational strengths, team-building skills, and ability to successfully move projects forward. She is also giving a good example to her students as a lifelong learner by pursuing her doctoral degree."
In her new role, Bailey hopes to nurture the department as it continues to grow. She wants students to be confident in their faith and ability to adapt to changes in education so that they can enter the working world as the next generation of caring, well-equipped teachers. As a former Huntington student herself, Bailey hopes to honor the legacy that the department has gained throughout the years.