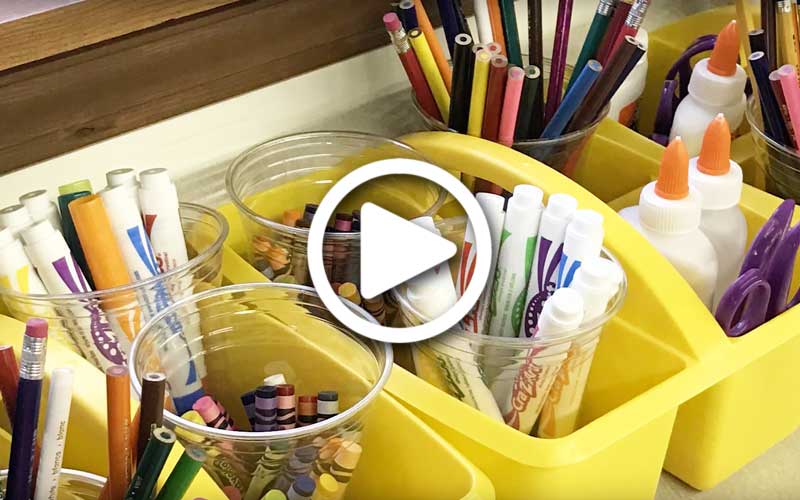 In the parable of the talents, Jesus describes a steward as one who has responsibility for someone else's treasure. As a teacher, you will have responsibility for a very precious resource – your students. At Huntington University, our conceptual framework program model will help you become an effective steward of priceless young minds and hearts.
Accredited by the State of Indiana and the National Council for Accreditation of Teacher Education (NCATE), our education department offers programs for students who desire to become teachers at the elementary or secondary level. All-grade majors will be licensed to teach art or music. We also offer a major in special education. Teacher education programs include a planned series of courses, a series of field experiences, and student teaching during the senior year.
Huntington University students have an outstanding pass rate on state licensing tests. Our program is specifically designed for students who wish to obtain an Indiana teaching license. Reciprocity agreements with other states help our graduates find employment all across the country.
Preparing You for Your Future
Huntington University education majors receive comprehensive classroom instruction, as well as extensive field experience.
Prior to student teaching, candidates in all teacher education programs complete a number of field experiences in a variety of settings. As early as the sophomore year, all candidates complete a practicum at either the elementary or secondary level.
All elementary education programs include two four-week field experiences during the junior year. Secondary majors also complete field experiences at both middle and high school levels. Each candidate completes a three-week, full-day experience taking place in a culturally diverse setting. Student teaching in the senior year is a full semester experience.
Education Programs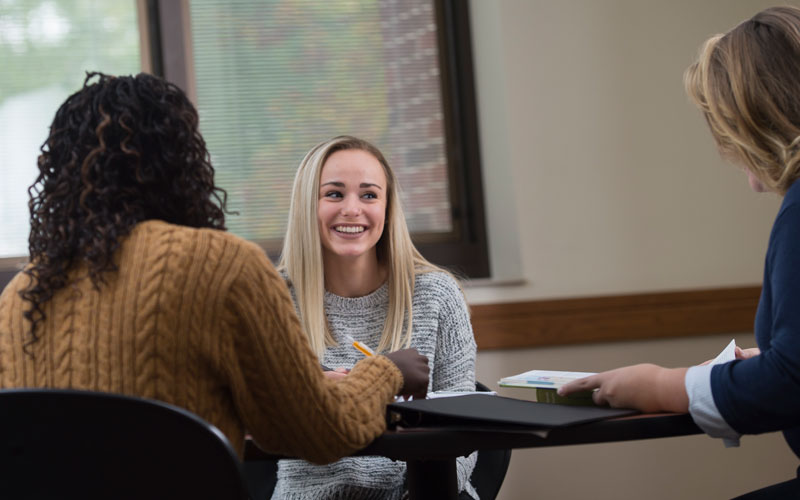 Language Arts
Mathematics
Science
Social Studies
Secondary Education
All-Grade Education
Finding money for college is not always easy. We can help!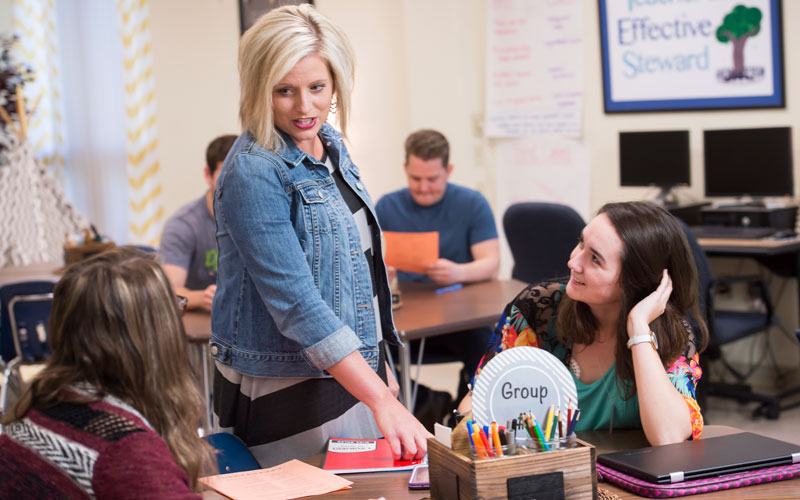 Come see all the great things Huntington University has to offer!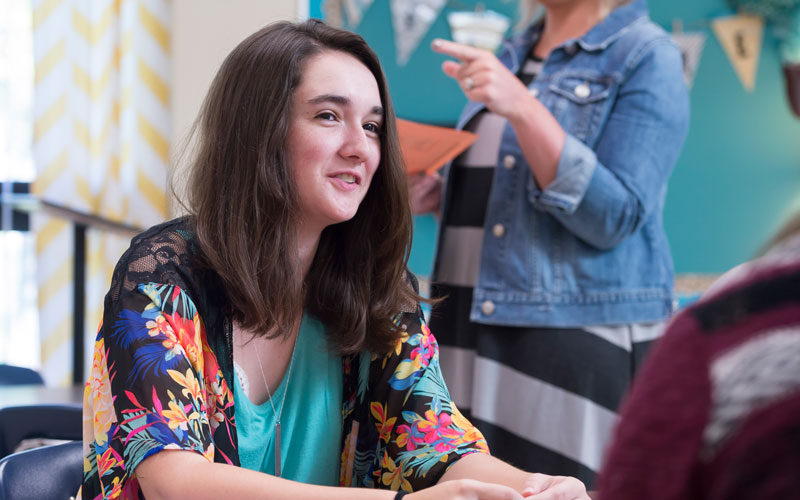 Find out what you'll study as an HU education student.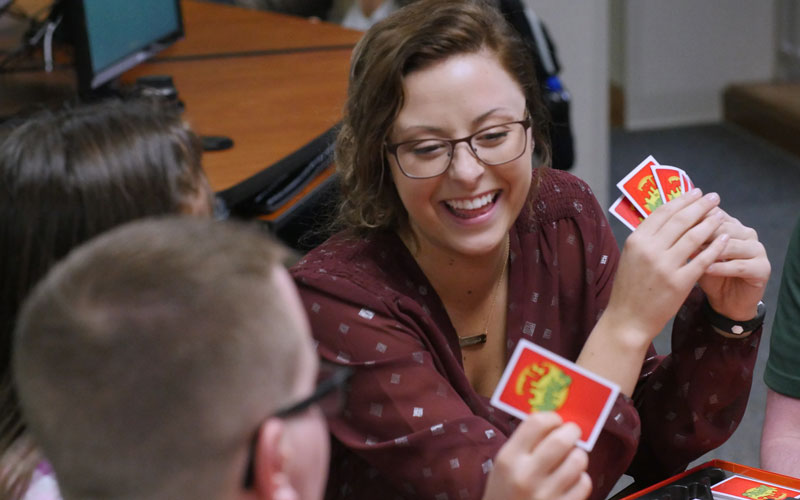 The ABLE Program (Achieving Balance in Life through Education) is designed to support students with cognitive disabilities in having a college campus experience.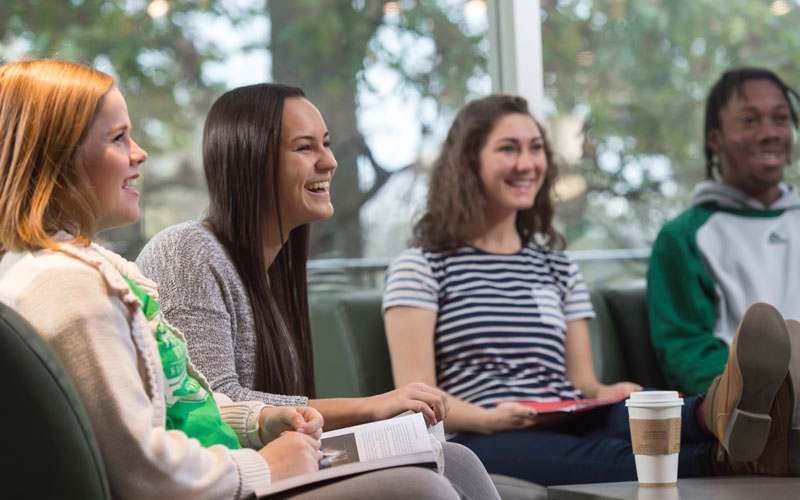 The Omega Psi chapter of KDP was chartered at Huntington University in 2000 and in 2003 received an Achieving Chapter Excellence award at the Biennial Convocation in St. Louis, Missouri.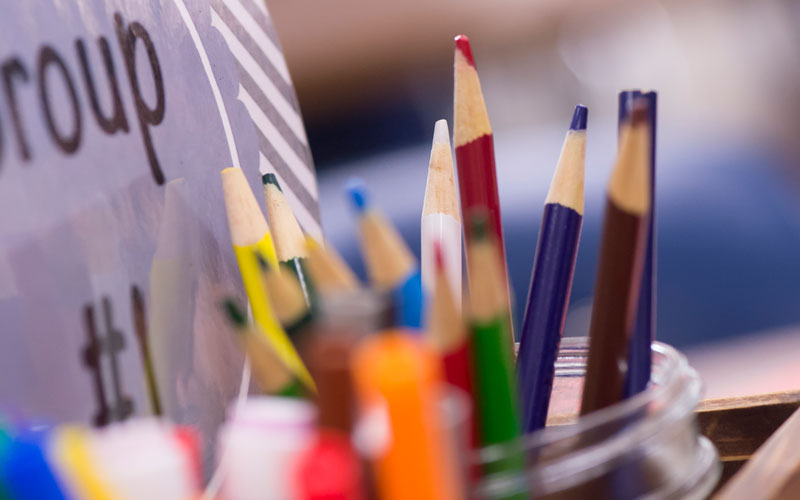 Huntington University operates Thornhill Nature Preserve for the educational enrichment of its own students and schoolchildren throughout the region.

Meet the Education Faculty
Director of Graduate and Undergraduate Teacher Education
Tyanne Bailey joined Huntington University in the fall of 2015 as an instructor of education in the area of special education.
Her role is to teach future educators as well as non-education majors about the ins and outs of teaching and working with people with special needs. Some of her courses include Education of the Exceptional Child, Behavior Managment, Foundations of Special Education, Methods for Exceptional Learning and Collaboration and Consultation.
She is a 2004 gradute of Huntington University with a degree in elementary education 1-6 and special education K-12. She also received a Master's in intensive intervention from Ball State University in 2006. She has spent the past 11 years teaching special education students.
Originaly from Woodburn, Indiana, she and her husband, Phil, a 2005 HU grad, reside in Huntington with their three daughters, Haiden, Harper and Hadley.
Third-Party Comments
The Department of Education at Huntington University is hosting an accreditation visit by the Council for the Accreditation of Educator Preparation (CAEP) on April 19-21, 2020. Interested parties are invited to submit third-party comments to the site team. Please note that comments must address substantive matters related to the quality of professional education programs offered, and should specify the party's relationship to the provider (i.e., graduate, present or former faculty member, employer of graduates).
We invite you to submit written testimony to:
CAEP
1140 19th Street NW, Suite 400
Washington, DC 20036
Or by email to: callforcomments@caepnet.org
Such comments must be within the specified period and based on the core tenets of CAEP accreditation standards of excellence, which recognize that:
In CAEP's performance-based system, accreditation is based on evidence that demonstrates that teacher candidates know the subject matter and can teach it effectively so that students learn. In the CAEP system, EPPs must prove that candidates can connect theory to practice and be effective in an actual P-12 classroom.
A professional education provider that is accredited by CAEP is expected to be involved in ongoing planning and evaluation; engaged in continuous assessment and development; ensure that faculty and programs reflect new knowledge, practice, and technologies; and be involved in continuous development in response to the evolving world of education and educational reform.
Comments must address substantive matters related to the quality of professional education programs offered and should specify the respondent's relationship, if any, to the institution (i.e., graduate, present or former faculty member, employer of graduates). Copies of all correspondence received will be sent to the university for comment prior to the review. No anonymous testimony will be considered.