University Gains Transportation Opportunities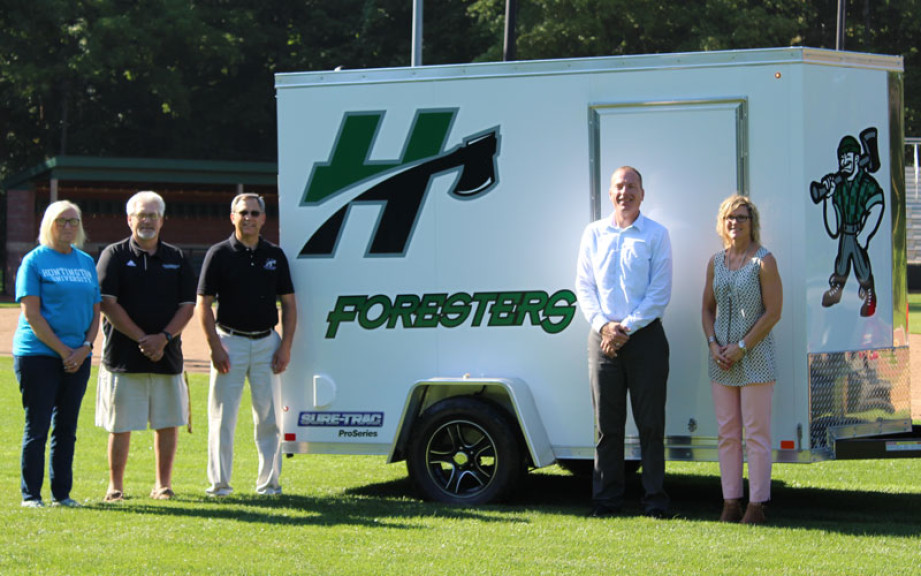 FOR RELEASE: Wednesday, August 15, 2018
Huntington University was recently gifted a trailer by Novae Corp. With the current trailer in need of repairs, Lyle Berning, product manager for Novae, felt that a new trailer was in order for the University.
"We're always glad, as we work and live in this community, to help out," said Berning. "We're community partners."
The trailer is 6 feet by 10 feet in dimensions and is a Sure-Trac Pro Series Wedge Front Cargo Trailer. Novae added extra height to give more headroom when someone stands in the trailer. They also added E-track to the walls so that gear and equipment could be secured during transport. With a side entry door and a rear walk-up ramp with a loading light, the trailer is easy to load and unload.
"We are thrilled with the new trailer and the opportunity it will bring to facilitate much better transportation for our athletic teams and other users," said Greg Smitley. "We are grateful to Novae for their generosity and appreciate their desire to help serve the needs of our college community."
The trailer will be used mainly by HU's athletic teams but it will also be used by any other groups on campus that might need it.