Vincenti Joins HU Staff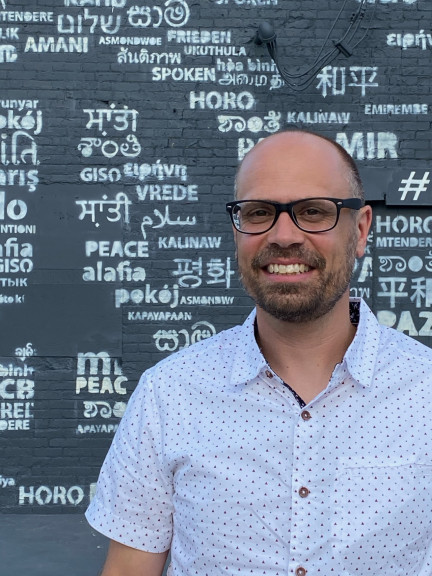 FOR RELEASE: Thursday, September 2, 2021
Huntington University is pleased to welcome Mark Vincenti as a full-time campus pastor effective September 13.
Vincenti will join the Center for Spiritual Formation and Intercultural Enrichment – called The Center – and will tackle the roles of preaching and preparing for the student chapel experience, while spearheading small group efforts and discipleship. The Center works at the center of Huntington University's mission to impact the world for Christ through scholarship and service. The team works closely with faculty and staff across campus to provide rich opportunities for personal spiritual and intercultural growth, Christian service, and the integration of faith and learning.  
"Mark's addition to our team in The Center is a game changer," said Rev. Arthur Wilson, vice president for spiritual formation. "As we consider the characteristics of this current generation of young adults, Mark has the creativity, gifts, heart and vision to impact HU students in a way that will inform and inspire their development as followers of Jesus."
Vincenti has a strong history with HU and the UB church. He earned his bachelor's degree in educational ministries from HU in 1999 and went on to earn his master's degree in Bible (Lancaster Bible College and Graduate School) in 2010. He became a licensed minister in 2001 and was ordained in 2015 by the United Brethren in Christ Church, USA. He was an adjunct professor at HU from 2019-2020, was an assistant men's soccer coach for the Foresters from 2011-2015 and has held the position of assistant women's soccer coach for the Foresters since 2020.
"[Vincenti] is a relational shepherd who understands the significance of incarnate leadership. This is the kind of influence that students hunger for and are willing to follow. It's an honor to serve in a community that's willing to support the needs of students. Mark's hire is a testimony of that," said Wilson.