Work Begins on the Huntington Union Building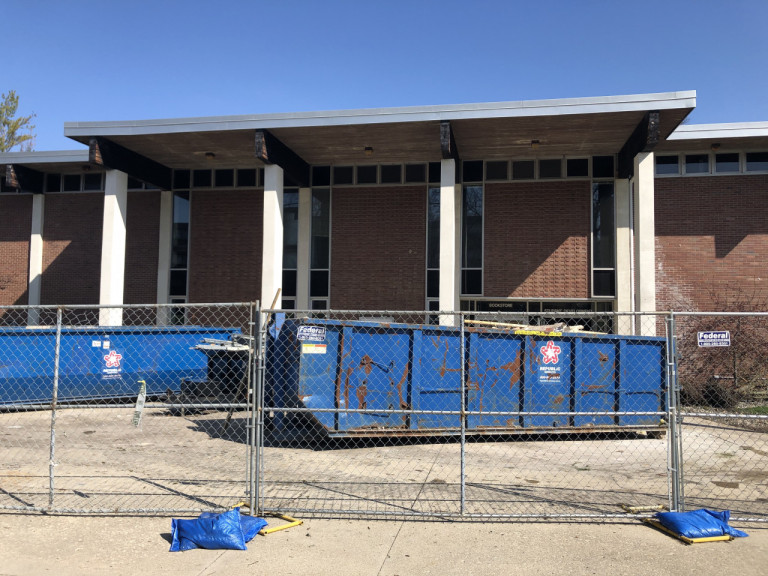 FOR RELEASE: Wednesday, April 8, 2020
The much-anticipated construction on the Huntington Union Building (HUB) at the heart of Huntington University's campus is officially underway. With Fetters Construction Inc. directing the project, the University looks forward to a smooth renovation process that will result in a first-class student center.
"The great thing in this decision is that we had already allocated the funds to engage in this project as well as encumbered two years of note payments," said Dr. Sherilyn Emberton, president of Huntington University. "It was a clear decision that the HUB would be a great win for our campus, and one that students can celebrate on their return."
Though several strong and capable companies bid on the project, ultimately the project was awarded to Fetters Construction Inc.
"Fetters Construction has been a valued and trusted partner to Huntington University for many years," said Dr. Russ Degitz, chief operating officer at Huntington University. "We embarked on a competitive bid process to be the best stewards of our resources, and Fetters Construction was the best fit."
Naturally, there is a mixture of excitement and inconvenience with this large undertaking.
"We hope that excitement builds and our campus community enjoys watching the reimagined HUB take shape," said Degitz. "We intend to work closely with our contractors to ensure that inconveniences and disruptions are kept to a minimum."
It is estimated that construction will be completed by the end of the calendar year (December 2020).
"The HUB remains the center of our curricular and co-curricular conversations outside of classroom hours. Relationships and collaborations are formed here that last a lifetime," said Emberton. "Personally, I want to give back to our campus a facility that is dedicated to serving them well. I can't wait to see how God is going to show up in this place!"