Ye In Park Awarded "Best Essay"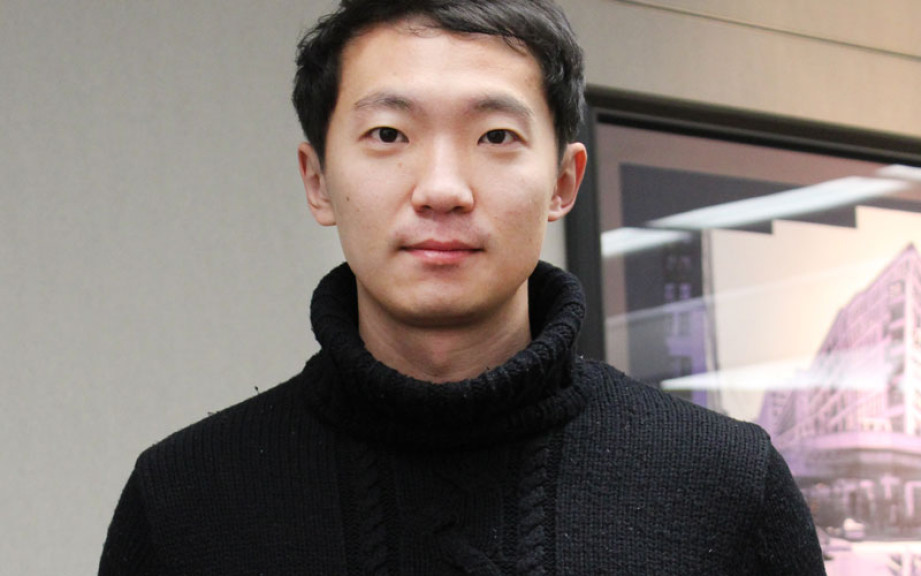 FOR RELEASE: Monday, April 9, 2018
The Center for Non-Western Studies presented the annual "Best Essay" Colloquium on April 3. This year, Huntington University student, Ye In Park, a psychology major, was selected as the 2017 student winner of the "Best Non-Western Paper." His research on war-time post-traumatic stress disorder among Korean veterans was directed by Dr. Becky Benjamin and was the top contender for the award. Ye In presented his research; and then was followed by Shelley MacDermid Wadsworth (Director of the Center for Families, and Director of the Military Family Research Institute at Purdue University) with a lecture on PTSD.
The paper, entitled "PTSD Severity Comparison Between Local and Dispatched Veterans in Korean War" was written in January 2017 during an independent study with Dr. Becky Benjamin, the professor who emailed him about the contest. Ye In says that Dr. Becky Benjamin was the one who provided him with "great sources to read" and Dr. Tanner Babb taught him to be academically disciplined – "he taught me that it is okay to ask questions and have curiosity."
In the paper, Ye In examines Post-traumatic Stress Disorder (PTSD) as one of the negative results of war for soldiers and civilians; "Some people fought for their countries, while other soldiers fought for other nations as dispatches units," he said. Ye In wondered if this factor caused discrepancies in severity of PTSD symptoms. He also explored the severity of symptoms based upon factors that involved the individual in combat (whether they fought for their family or because of their patriotism).
"It was a great honor for me that I was able to present my research proposal to other people," Ye In said. "I was full of joy because others may have shared the same questions that I had and I was able to answer them. This taught and encouraged me not to stop asking questions and thinking critically.
The purpose of the contest, and the Centre for Non-Western Studies itself, is to foster interest and scholarship among students to topics non-Western with the understanding that HU's goal of learning and faith integration extends to the farthest reaches of the globe.The Centre was formed in 2009 to support inter-disciplinary research and teaching linked by a shared common interest in non-Western politics, culture and society.
Becky Benjamin says that this paper was beneficial because it "provides students an opportunity to study a topic of interest to them but perhaps in a different way. Ye In is particularly interested in military life for Koreans because of his background, but because of his psychology degree he's interested in psychological factors related to military life among Koreans. This was a great opportunity for him to merge those two areas in a paper on differences in PTSD symptoms between Korean and US Korean War veterans."