There is perhaps no greater calling than that of nurturing human life, and Huntington University's pre-medical graduates have been answering that call for more a century. Students learn to care for the whole being, both physical and spiritual, from a Christian perspective.
The pre-medical track at Huntington University has a proven record of success.
89 percent of HU applicants are accepted into medical school
The average MCAT score of graduates over the past 5 years who applied to medical school is 31, well above the minimum for medical school
There are a number of advantages of studying pre-medicine at Huntington University.
Individual attention and opportunities for one-on-one mentoring
A state-of-the-art facility of 90,000 square feet with modern equipment
Outstanding faculty who are engaging and have excellent credentials
The pre-medical track at Huntington University is flexible, in order to allow you to develop your strengths. You can major in any field, as long as you obtain the foundational science courses for medical school. Examples of majors chosen by successful pre-medical students include...
Biochemistry track in the chemistry major
Other liberal arts areas, provided that the needed science background is obtained
The pre-medical track at Huntington University prepares you for a variety of medical careers. Our graduates are currently working in areas such as:
General medical practice, emergency medicine, surgery, pediatrics
Optometry, dentistry, veterinary medicine, pharmacy
Physician assistant
Medical research
The pre-medical track at Huntington University offers a variety of experiences.
Research experiences on campus and off campus
Job shadowing and volunteering
Campus leadership opportunities relevant to the field (lab assistant, sports trainer, etc.)
Medical and service mission trips
There are many resources available to help pre-medical students to be prepared for medical school and for applying to medical school.
Pre-medical students participate in a Student Health Professions Organization
A projected timeline for meeting medical school expectations and a plan of study is available
Pre-medical students have faculty from this academic track for advising each semester
Huntington University graduates find themselves well-prepared for medical school!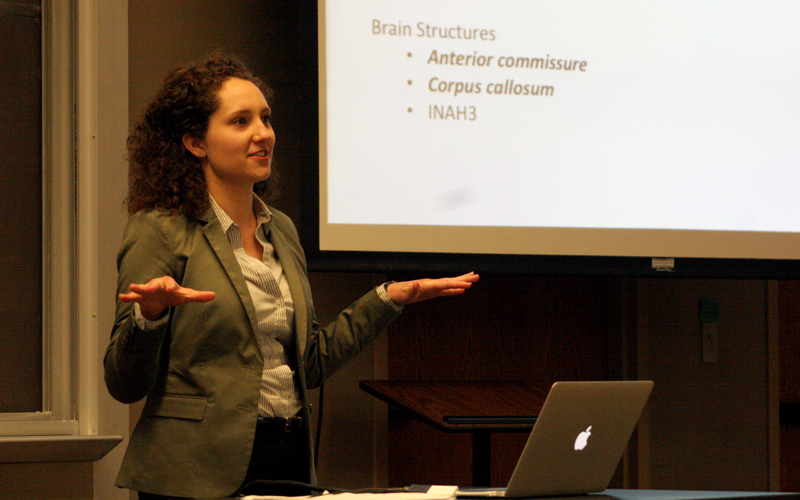 Huntington University's Student Senate is hosting its annual Academic Research Forum on Wednesday, April 15, at 3 p.m. The forum provides students across disciplines with an opportunity to present on topics related to their majors. Presenters are nominated by their professors to speak on their topic. Some of the presentation subjects include sentencing for rapists, gender assignment, prevention of school shootings, women and makeup, racial profiling, Indiana's Religious Freedom...
Featured Alum
Kevin Byrd
The future is a long and winding road with a lot of options, but 2009 alumnus Kevin Byrd says Huntington University prepared him for it. Unlike most other biology majors, Byrd, a native of Fort Wayne, Ind., came to Huntington with plans to attend dental school after graduation. After his freshman year at Huntington, Byrd landed his first summer internship with Oral & Maxillofacial Surgery...
Featured Faculty
Ruth Nalliah
Dr. Ruth Nalliah received a B.A. in chemistry from Bluffton College in 1989 and a Ph.D. in physical chemistry from the University of Toledo in 1995, having worked on a project involving laser Raman spectroscopy of heme, the active molecule in hemoglobin. Dr. Nalliah joined the faculty of Huntington University in 1995, teaches physical and analytical chemistry in addition to freshman chemistry, and...