Events Hosted by the Haupert Institute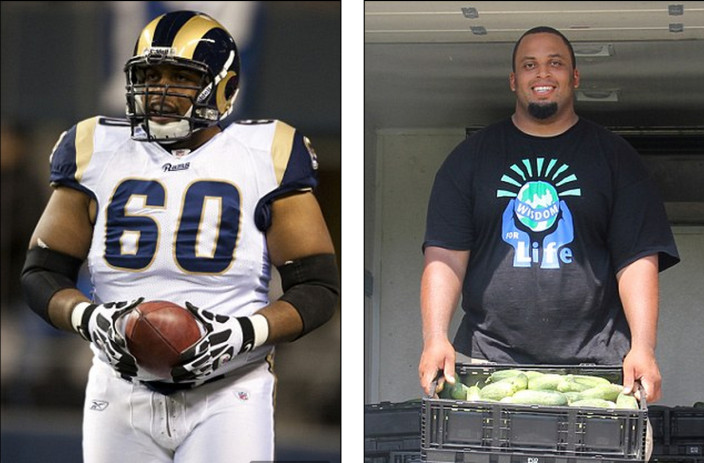 The 5th Annual Harvest Celebration and Dinner
The 5th Annual Harvest Celebration and Dinner scheduled for December 8, 2020, has been postponed. We are considering moving this event to March during the National Ag Week Celebration. We will provide an update once that has been confirmed. Thank you for your understanding.
About the Keynote Speaker, Jason Brown
A native of Henderson, NC, Jason Brown is a man of faith, a former professional athlete, and a community advocate.
Brown studied interpersonal communications at the University of North Carolina at Chapel Hill while on an athletic scholarship. His greatest accomplishment at Carolina was meeting the love of his life and wife, Dr. Tay Brown. After he graduated in 2005, he was drafted by the Baltimore Ravens.
As a free agent in 2009, Jason signed a five-year contract with the St. Louis Rams, served three, and was released in March 2012. With several lucrative offers on the table from the Baltimore Ravens, Carolina Panthers, and the San Francisco 49ers, Jason decided instead to take a leap of faith and walk away from the NFL.
After his departure from the NFL, Jason moved back to North Carolina and purchased a 1,000-acre farm in Louisburg. The farm has hosted several community events and collaborated with many faith and service organizations. The farm has yielded one million lbs of produce which were given to food pantries and churches throughout the Triangle area. Thousands of volunteers have lent helping hands in gleaning and harvest events. In his work through Wisdom for Life Ministries and First Fruit Farm, Jason and his wife Tay, are demonstrating how to live a life of purpose. Jason serves as a great example of community service through agriculture.
Special Note
Seating is limited due to social distancing so please plan to register early to attend the event. To register by December 1, 2020, please visit www.huntington.edu/harvest. If you have any questions, please contact Nate Perry at nperry@huntington.edu.
Special thanks to our lecture series sponsor - Farm Credit Mid-America.
FFA Leadership Summit
HU's annual FFA Leadership Summit was a huge success once again! More than 180 high school students and their ag teachers and FFA advisors from 20 schools across Indiana and Ohio were in attendance. The event in late January continues to be an item that teachers place on their calendars early in the year so they don't miss it.
During the event the Indiana State Officer Team did a great job stretching the high school attendees as they continue to develop their leadership skills. Mr. Joe Martin from Indiana FFA spent time with the teachers pushing them to think about how they can influence their students as if they were life coach. The keynote speaker for the day was Mrs. Beth Archer, Executive Director, AgrIInstitute and was the second event of the Corteva Agriscience Lecture Series.
National Ag Week Celebration & Breakfast
The Haupert Institute for Agricultural Studies will once again host an event celebrating National Ag Week with a breakfast. Stay tuned for more information about this event in March 2021!
If you have any questions regarding future events, please contact Nate Perry, Coordinator of Ag Operations & External Relations, at nperry@huntington.edu.