Meet the Hauperts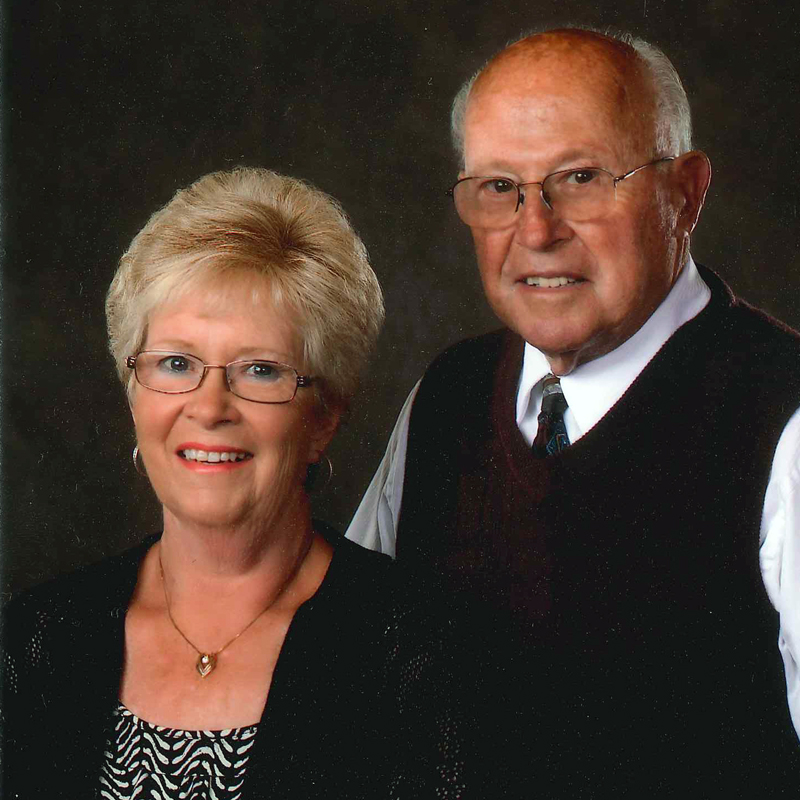 Huntington University's Haupert Institute for Agricultural Studies is named in honor of Dale and Elaine Haupert. Why? Dr. Sherilyn Emberton, president of HU, says it best:
"The Hauperts passionately support the mission of Huntington University and have made strong commitments to ensure the future of all students through their generosity. Their deep commitment to investing in youth and the university has resulted in numerous students receiving a high-quality, Christ-centered education."
The Hauperts gave the lead gift that launched the newly-named Haupert Institute for Agricultural Studies. Dale and Elaine have a long history with farming, Huntington University, and the United Brethren Church (read more about the Haupert's UB connection). Additionally, Dale serves as a charter member of the university's Agriculture Task Force, and Elaine has hosted fundraising events for the institute in their home. Dale also has been a member of HU's Board of Trustees for 26 years.
"I have known Dale and Elaine for more than 30 years," said Tom Clounie, member of HU's Board of Trustees and president of Clounie Landscaping Inc. in Huntington, Indiana. "Their involvement and passion for Christian education and agriculture are central to who they are. This program is the perfect vehicle to pass on their personal faith journey. Knowing that local youth will have an opportunity to grow their faith in the Lord and grow their love for agriculture is, in my opinion, a perfect fit with the Hauperts."
Huntington University's plan to start an agriculture program resonated with the couple whose involvement in farming has spanned 52 years. Their family farm began as a 40-acre operation and has grown into 2,800 acres. Dale also grew up on a farm.
"The Hauperts are known as a farming family in this community, and they are highly respected in the agriculture community statewide," Emberton said. "Dale's persistence in making contacts and being the chief cheerleader for the agriculture initiative have been a key to the success of the program."
"To have HU's new agriculture institute named after Dale and Elaine is very fitting," said Joe Kessie, member of the university's Agriculture Task Force and senior vice president of Lake City Bank in Warsaw, Indiana. "Dale is an effective and loyal supporter of both agriculture and Huntington University. He and Elaine's passion for both is why I and other area agribusiness people have chosen to become involved in supporting HU's agriculture program launch."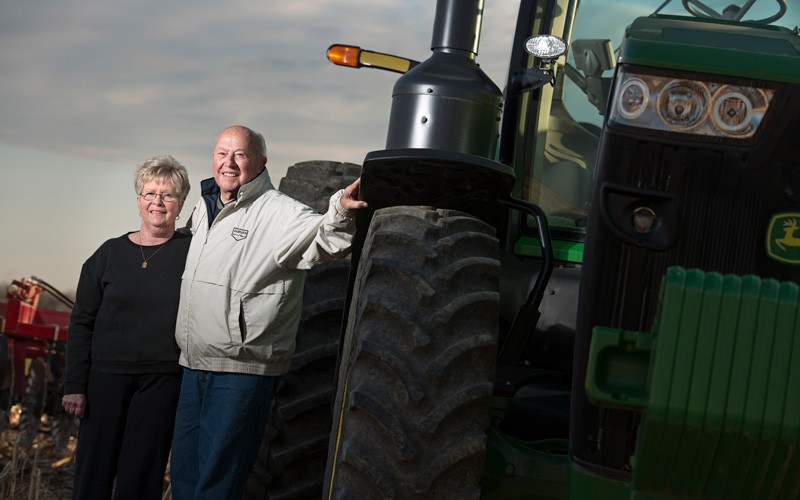 Dale and Elaine decided to contribute their time and resources to Huntington University's new program after having conversations with young people interested in pursuing careers in agriculture.
"Many of them are interested in agriculture but don't want to go to a big university," Elaine said. "They see the advantage of being at a smaller school, and it's exciting to see how many are responding to being in an atmosphere like Huntington University. It's so important that they're in a Christian environment."
Despite the Hauperts' passion, support, and involvement in HU's Institute for Agricultural Studies, they were still surprised when they learned the institute would be named after them.
"We were shocked when Dr. Emberton came to see us," Elaine said. "We didn't do this for recognition. The more the Lord gives you, the more He requires. We believe it's not what you take with you that has significance. It's what you leave behind."
For Dale, the opportunity to become involved with the institute came at a serendipitous time. Just hours before he was approached about supporting HU's agriculture program, he had read Jeremiah 29:11 after wondering if at age 81, whether he could still make an impact. The verse says, "'For I know the plans for you,' declares the Lord, 'plans to prosper you and not to harm you, plans to give you hope and a future.'" Like his wife, Dale was stunned that their step of faith resulted in an acknowledgement.
"It floored me," he said. "I didn't expect anything. I just wanted to do something to support the program."
"We feel very humbled by this recognition," Elaine said. "We've been involved with HU for the past 28 years because we believe in the mission. Agriculture has been an important part of our lives and is an important part of the economy. To offer this program in a Christian atmosphere is so exciting. This will give students more opportunities, especially those who have a passion for agriculture. God has blessed us more than we deserve, and anything we can do to help young people is a blessing. We have seen so many young people who have been impacted by HU and who go out and impact the world for Christ."
Launched in the fall of 2014, the Haupert Institute for Agricultural Studies promotes a Christian perspective on agriculture, which recognizes a responsibility to be good stewards of God's creation and to examine questions of sustainability and justice. The institute will admit its first students in the fall of 2015.