Art Facilities
The Department of Art & Design is housed in the Merillat Centre for the Arts and the Studio Art Center, which includes a 2D and a 3D building. The Merillat facility includes the digital studio, 2D Design, Photography/ Printmaking studio and the Robert E. Wilson Gallery.
State-of-the-Art Equipment
The digital studio includes the latest Mac computers, Wacom tablets, film and flatbed scanners, digital cameras, and printers. Software for design, drawing, web page design, image manipulation, and multimedia work are available. 
The 2D design studio houses 15 lighted drafting tables, storage cabinets and lockers, flat files, critique space, and mat cutter.
Exhibit Work on Campus
The Robert E. Wilson Gallery is an 1160 square-foot exhibition space. The Department of Art & Design presents a diverse range of exhibitions featuring established and emerging regional, national and international artists, as well as work of HU faculty and students. 
Studio Art Center
The 2D art studio building houses painting, drawing, and photography studio space. The painting and drawing areas include worktables, easels, drawing benches, still, life resources, track controlled lighting, a critique room, storage lockers, flat storage, painting rack storage, display boards, and a ventilated spray booth. The photography studio is equipped with studio lighting and backdrop for studio photography.
The 3D building houses the ceramic/sculpture studio and woodshop. The ceramic area contains 16 electric potter's wheels, a slab roller, extruder, pug mill, clay mixer, slip mixer, small and large glaze spray booths, 1 small electric test kiln, 2 large electric kilns, a 30 cubic-foot forced air gas kiln, raku kiln, and a pit firing area. The sculpture and woodshop areas include soldering irons, an arc welder, plaster and stone carving equipment, a table saw, chop saw, saber saw, band saw belt and disc sander, grinder, drill press, air compressor, numerous power tools, and hand tools.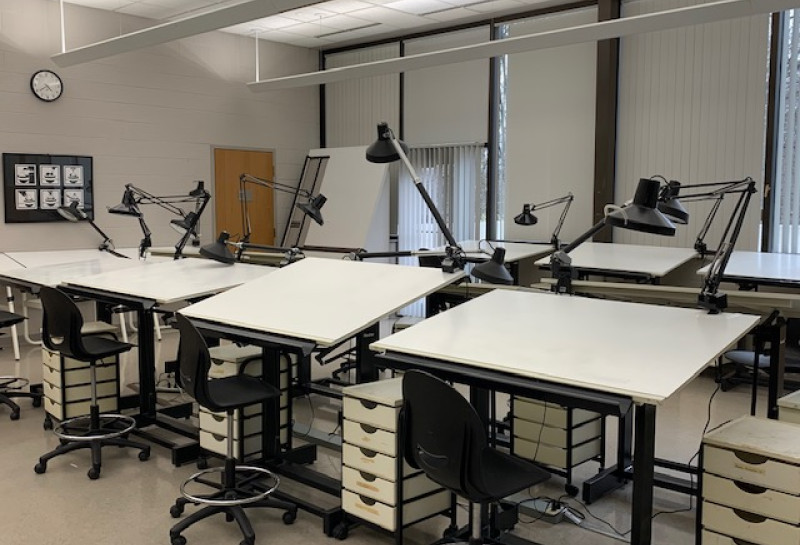 2D Design Studio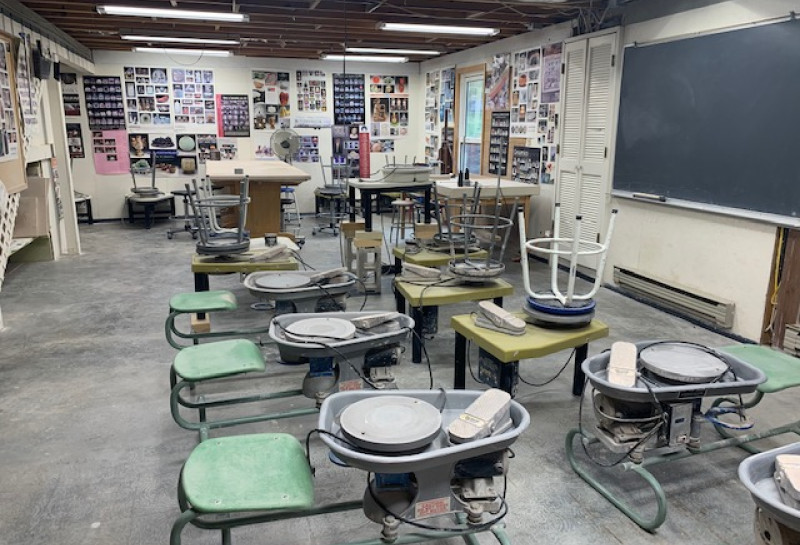 Ceramics Studio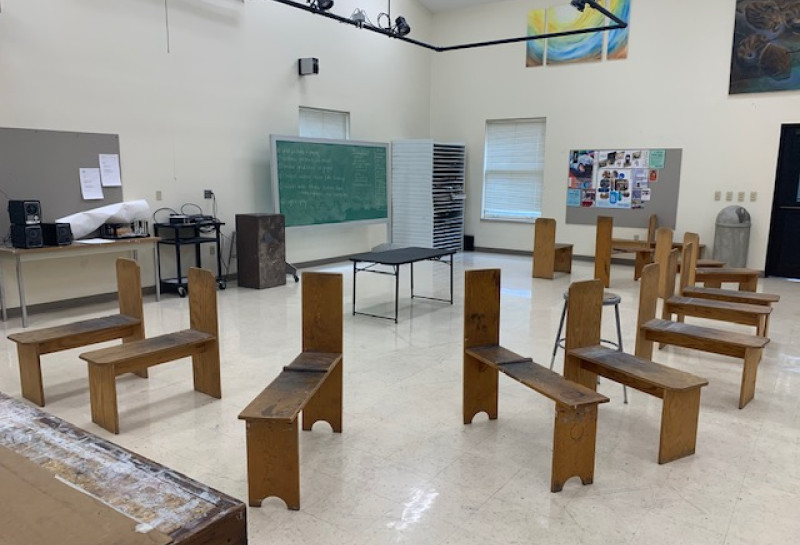 Drawing Studio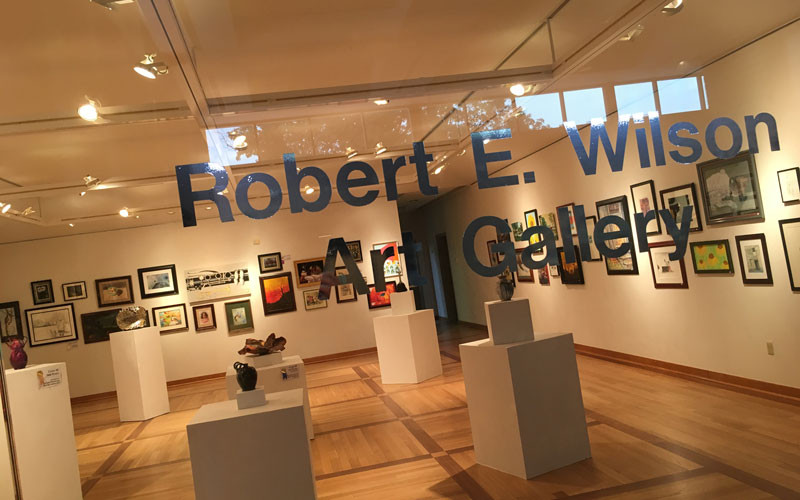 Robert E. Wilson Gallery
Stop by the Merillat Centre for the Arts for a visit to the Robert E. Wilson Gallery. The Gallery presents a series of rotating exhibits throughout the year featuring work from student, faculty, and professional artists. Students have the opportunity to display their art for show annually. The Gallery's permanent collection includes paintings by a variety of contemporary American and European artists. It is open weekdays from 9 a.m. to 4 p.m., before and after all Merillat Centre performances, and by appointment.