Presenting Huntington University and Forester Film's first feature film...
Wayfaring Stranger
Goal: $100,000
Raised: $102,620
Please help. Would you please consider donating to our first ever feature film "Wayfaring Stranger"?
Our goal is to raise an additional $100K of this $560K project. Your support will help us produce a 95-minute faith-aligned feature film with industry professional crew and actors, all training and mentoring our film students.
Filming begins May 16 and runs through June 10. The entire project will be filmed in northeast Indiana.
Thank you for your support. Your donations will help make this dream a reality!
How can I help?
Your prayers and support of this project are game-changing for our students. Any gift of any size means equipment in hands, experience in minds, and creativity coming alive in the hearts of our students.
Ways to give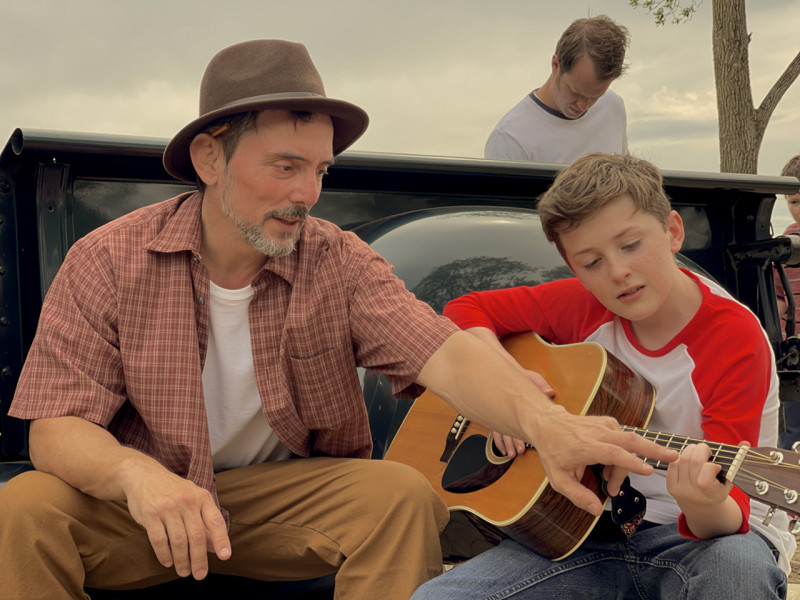 Wayfaring Stranger
In 1970's rural America, a 12-year-old pastor's son and his family befriend a middle-aged, broken-down, country singer who helps the boy embrace his musical calling and the pastor build a new church. Former country singer, Glenn Frank, becomes a part of the Clark family by secretly teaching young Lance to play the guitar and working side-by-side Pastor Doyle, all while wrestling his demons of alcohol abuse. His untimely death brings the community together to finish the project and unite a new Church family. Based on a true story.