Film Production Capstone: An Immersive Movie-Making Experience
Huntington University's film productions majors are part of a truly unique immersive movie-making capstone experience. Leveraging the personal and professional relationships and experience of our faculty, HU created something that no other college like us is doing: making feature-length movies.
HU's Film Production Capstone program, in partnership with Forster Film, creates a real world, professional grade opportunity for HU students to see and participate in an immersive mentor-led production of a feature-length film. Students will work on a movie or television production from table reads and casting, to preproduction and filming, to postproduction and distribution. Their name will appear in the credits and their connections to industry professionals will be cemented.
Presenting Huntington University and Kinema Pictures first feature film...
Glenn Frank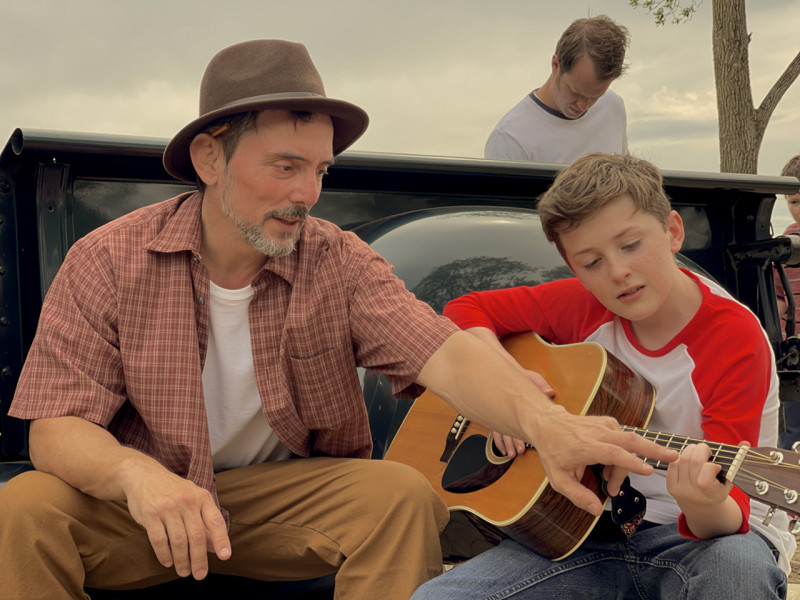 Inspired by a true story...
…set in rural Michigan in 1973, Glenn Frank tells the story of a young pastor's kid with a dream to play guitar and his father, desperate to unite four small churches under one new roof. When they find the one person who can help them both - Glenn Frank - a washed-up, alcoholic country singer who happens to be a carpenter, the pastor and Glenn work together on the church, Glenn secretly teaches the boy guitar, and the entire community comes together to find healing and unity through tragedy and redemption.
How can I help?
Your prayers and support of this project is game-changing for our students. Any gift of any size means equipment in hands, experience in minds, and creativity coming alive in the hearts of our students.
Ways to give