Worship Leadership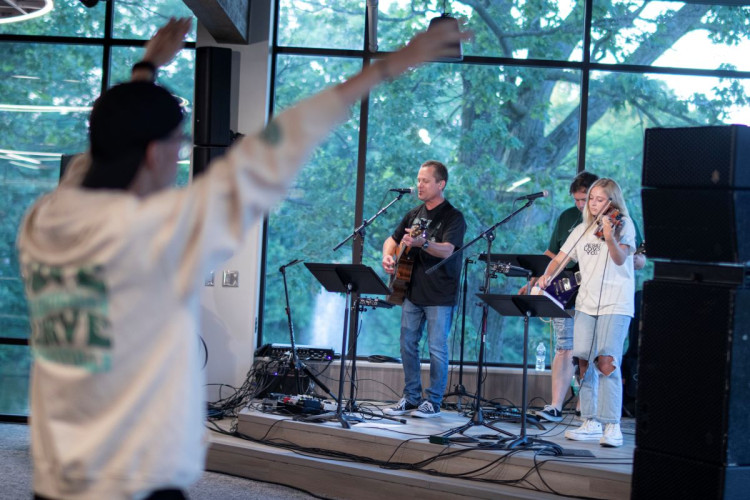 July 15-19, 2024
Join us at Huntington University for Worship Leadership Overnight Camp!
We are excited to launch our first ever Worship Leadership Camp for the summer of 2024. In partnership with Training Ground, we will host high schoolers for an all-encompassing week of education, discipleship and fun around the activity of developing leaders to take us into the worship of Jesus.
The overnight camp will consist of taking your skills and sharpening them, working on leadership roles and the different ways and styles of worship. We will also have some 'camp fun' with organized activities geared to build community and have fun.
Worship Leadership – Overnight Camp

When: July 15-19, 2024
Where: Huntington University in Huntington, Indiana
Cost: $500 Early Bird (deadline Jan 31); $550 February 1 - March 1; $650 March 2 - May 31
Questions? Contact Matt Gerlach, Director of Academic Camping for more information.
Vocal
Acoustic Guitar
Electric Guitar
Bass Guitar
Keyboard
Drums
Sound Technician