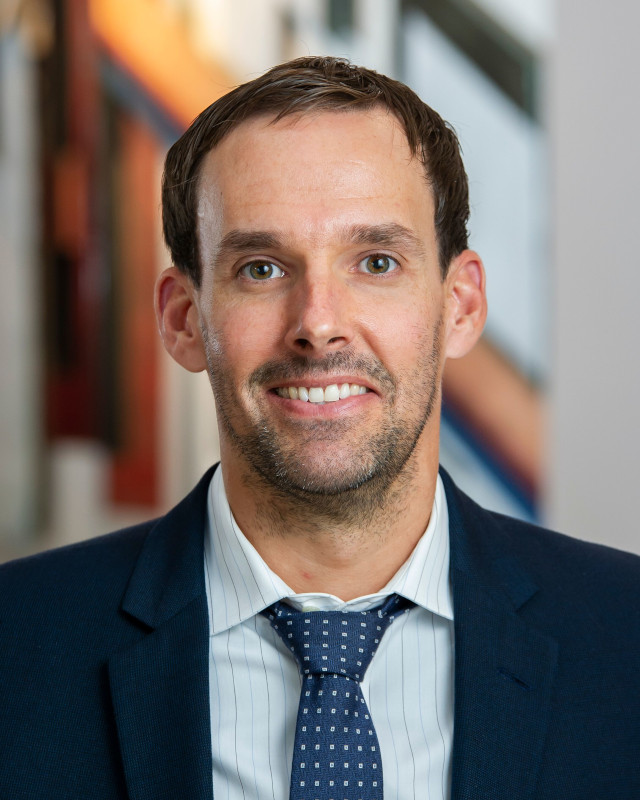 Associate Professor and Assistant Director of Operations
260-702-9623
nathan.short@huntington.edu



A member of the inaugural Huntington University OTD faculty, Dr. Nathan (Nate) Short specializes in upper extremity rehabilitation. He is an instructor in the OTD program and is responsible for leading program development, strategic planning, faculty recruitment, and admissions. Nate remains clinically active in a local outpatient hand clinic. In addition to upper extremity rehabilitation, he is interested in cross-cultural practice and clinical education.

Nate's primary goal as an educator is to prepare future occupational therapists to deliver compassionate, competent, and occupation-based care to improve function and quality of life for individuals across the lifespan. He wants to help students realize their individual potential for serving God with their unique gifts and expertise.

An Ohio native, Nate currently lives in Fort Wayne with his wife, Uma, and their daughter. He enjoys cycling, reading, and playing tennis and is active in his local church.
Education
Doctorate in Occupational Therapy from Belmont University
Bachelor of Science in Psychology from Lee University
Licenses and Certifications
Certified Hand Therapist (CHT)
Certified Ergonomics Evaluator Specialist (CEES)
Occupational Therapist Registered/Licensed (OTR/L)
Notable Experience
Indian Health Service, New Mexico: Provided rehabilitation services for a hand surgery clinic
Indian Health Service, New Mexico: Established a hospital-wide ergonomics program
OT Contracting Business: Provided services across the spectrum, including home-based pediatrics, rehabilitation, and in-school settings
Visiting Professor of Occupational Therapy at Liaocheng University, Shandong Province, China
Involvements
Peer reviewer for scholarly OTD journals
Expert witness for personal injury and malpractice litigation
Leads OTD program partnership with Wheels for the World, a ministry of Joni and Friends International Disability Center, providing seating and mobility clinics in a mission setting. Past groups of OTD students have visited Romania, Haiti, and Guatemala.
Member of the American Occupational Therapy Association (AOTA)
Member of the American Society of Hand Therapists (ASHT)