Fairchild Named Fulbright Scholar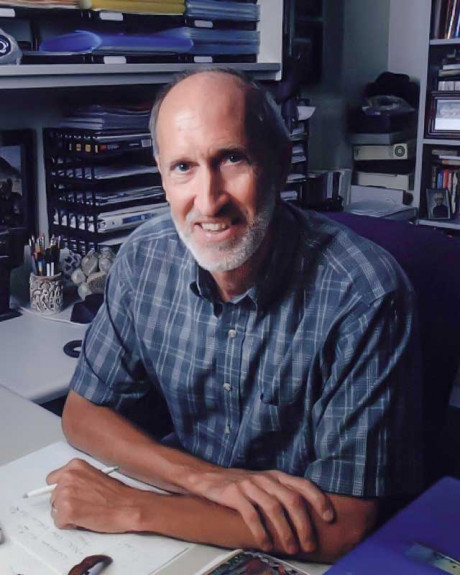 FOR RELEASE: Friday, September 3, 2021
Huntington University is pleased to announce that Mark Fairchild, PhD, professor of Bible and religion, has been selected as a Fulbright Senior Research Scholar for the 2021-2022 year to conduct research in Turkey.
Fairchild will be involved in excavations at an underwater basilica in Iznik (ancient Nicea). Nicea is the site of Christianity's first ecumenical council, known as the First Council of Nicea. Preliminary evidence suggests that the submerged basilica was the place where over three hundred leaders of the early church met with the emperor Constantine, culminating in the confessional statement known as the Nicene Creed. Fairchild will collaborate with Mustafa Śahin of Uludag University (Turkey), and Julia De Sigoyer from the Université Grenoble Alpes (France). Fairchild published a report on the discovery of the basilica in the Biblical Archaeology Review in 2018.
Fairchild earned his PhD in New Testament studies from Drew University. He also completed PhD coursework at Union Theological Seminary (NY) and Princeton Theological Seminary. Fairchild has twice received research grants from the National Endowment for the Humanities. In 1992, he collaborated with 11 other scholars at Yeshiva University, exploring the Greek encounter with Judaism during the Hellenistic Period. In 2002, he joined 20 other scholars at the University of Chicago to investigate societal transformations and the legitimization of power in the early Islamic states.
Fairchild's recent discovery of two previously unknown ancient synagogues in Turkey (including the world's oldest known synagogue) was published in the Biblical Archaeology Review in 2012. Research at this ancient synagogue was also published in the Journal of Ancient Judaism in 2014. Biblical Archaeology Review published Fairchild's research on St. Paul's first mission from Perga to Antioch (2013) and another article on the biblical city of Laodicea (2017). Additionally, Fairchild authored two chapters in the Lexham Geographic Commentary on Acts through Revelation (2019). Fairchild's book on Christian Origins in Ephesus and Asia Minor (originally published in 2015) has been expanded, and a second edition is currently available with Hendrickson Publishers (2017).
Fairchild is currently the program director for the Ephesus Meeting, an academic conference at the ancient site of Ephesus in Turkey. He annually travels to Turkey, Greece and Israel for research and to conduct study tours.