Hartman receives UAV drone certification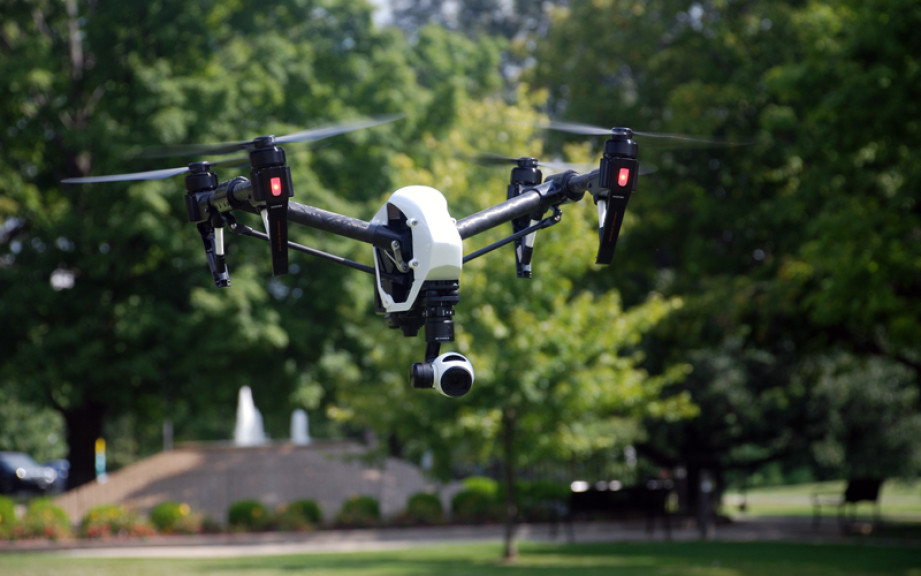 FOR RELEASE: Thursday, September 10, 2015
Nathan Hartman, Huntington University Digital Media Arts Studio Supervisor, recently received Unmanned Aerial Vehicle (UAV) certification from the Unmanned Aerial University. He spent two days over the summer in Sarasota, Florida, taking part in intensive training.
"The certification covers flying, assembly and preprogramming the drone on what flight to take," Hartman said.
The digital media arts department added a UAV DJI Inspire drone to its stock of equipment in June, with the idea of starting its own certification program in the near future for students of any major. HU's certification program would be based on flying hours and include book work as well as Hartman's teaching.
"I can now bring the information I learned in training to HU and use it as we start our certification program, which will be a really new concept for a university," Hartman said. "The certification gives us an advantage and shows our sincerity on UAV flight on campus. We are attempting to create an education system to give people experience with the drones."
Hartman said that HU's UAV certification class would be intensive, much like his own certification experience. It would likely take place over a week or weekend in the spring or summer due to weather.
"I think Digital Media Arts students get really excited about the possibility of filming with new things," Hartman said. "Agriculture is ready to use drones to scan their crops. There's been a lot of enthusiasm and possibility for cross-department implementation."