Hoffmeier to lecture on Egyptian archaeological discoveries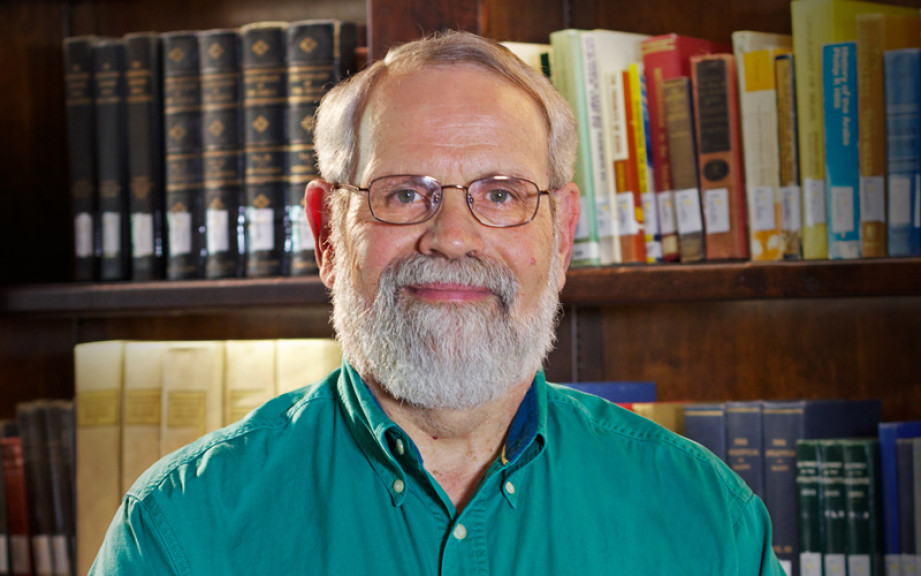 FOR RELEASE: Monday, January 11, 2016
Huntington University is hosting its annual Bergdall Endowed Lectureship on Biblical Studies on Tuesday, Feb. 9, at 7:00 p.m. in Zurcher Auditorium in the Merillat Centre for the Arts. This year's speaker will be Dr. James K. Hoffmeier, professor of Old Testament and ancient near eastern history and archaeology at Trinity Evangelical Divinity School.
Hoffmeier will lecture on "Recent Archaeological Discoveries and the Exodus from Egypt." He is one of the world's top Egyptologists and Old Testament scholars. He was born in Egypt and lived there until age 16, and he now returns often for research, excavation and teaching opportunities. He has been a refugee from war and an alien in two different countries, making him sensitive to immigration issues.
"At a time when many scholars have questioned the historicity of Israel's Exodus from Egypt, Professor Hoffmeier has provided evidence to support the Biblical account of the Hebrew people residing in Egypt and the events surrounding their departure," said Dr. Mark Fairchild, professor of biblical studies. "Hoffmeier has published extensively on these topics and is widely recognized for his accomplishments."
From 1975 to 1977, Hoffmeier worked with the Akhenaten Temple Project in Luxor. He served as professor of archaeology and Old Testament at Wheaton College for 20 years and was chair of Wheaton's Department of Biblical, Theological, Religious and Archaeological Studies. From 1996 to 1999, he also was director of the Wheaton Archaeology Program. He directed excavations at Tell el-Borg, Sinai, from 1998-2008.
Hoffmeier has authored, co-authored or edited 16 volumes on assorted biblical and archaeological topics, including Israel in Egypt? The Evidence for the Authenticity of the Exodus Tradition (Oxford University Press, 1999); Ancient Israel in Sinai: The Evidence for the Authenticity of the Wilderness Traditions (Oxford University Press, 2011); The Archaeology of the Bible (Lion Hudson, 2008); Akhenaten and the Origins of Monotheism (Oxford University Press, 2015); The Immigration Crisis: Immigrants, Aliens and the Bible (Crossway, 2009).
Additionally, Hoffmeier is the director of the North Sinai Archaeological Project that is devoted to researching and studying Egypt's frontier during the New Kingdom period. He also has appeared in a number of TV programs on Egypt and the Bible for the Discovery Channel, the Learning Channel, the History Channel and National Geographic.
The Bergdall Endowed Lectureship on Biblical Studies event is free and open to the public. The lectureship is named in honor of Dr. Chaney Bergdall, professor emeritus of Bible and religion, who retired from the university in 2012. Past lecturers have included Walter Kaiser, one of the top evangelical Old Testament scholars in the world, and Dr. Doug Moo, world-renowned New Testament scholar and author of several important works in Biblical studies.